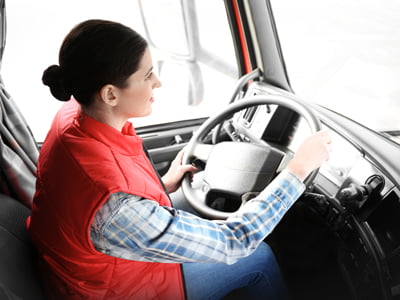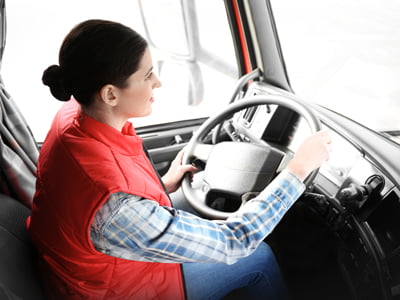 Due to a shortage of truck drivers in the UK, a Miss England beauty queen finalist is swapping high heels for high-vis as she trains to become a lorry driver. Milly Everatt, a farmer's daughter and model from Eastoft, Lincolnshire, attempts to break the stereotype by pursuing a new career in a traditionally male-dominated industry. She will undergo HGV training, and after getting the right credits and certification, she will be able to drive her own truck. HGV training is not as difficult as it may seem but does take some time to master.
Milly is currently studying for her Class 1 and Class 2 HGV licences, which will allow her to drive 44-tonne lorries. Milly is already used to driving tractors around her father's farm and believes that the next logical step is to drive large trucks. She stated that she was inspired to do so after a combination of Covid, Brexit, and other factors resulted in a nationwide shortage of lorry drivers.
Her new job is far from her previous life as a model and Miss England beauty pageant contestant. In 2018, the former Miss Lincolnshire was crowned Miss Charity for raising the most money for charitable causes.
Four years later, Milly is on her way to becoming a lorry driver, proving that operating heavy-duty vehicles is not only for 40-year-old men. It is currently estimated that only 1% to 3% of HGV drivers are female, resulting in one of the most significant gender imbalances in British society.
Everatt says she thinks that we are in modern times when nothing can stop girls from getting involved in such careers. While it's not the norm, it can be done. She also shared how she noticed some farmer's daughters who don't want to do what their parents do or have anything to do with the farm. Feminism seems to have forgotten about agriculture, she laments.
This is why she is trying to break the stereotypes. She wants to prove that the job can be done by young women as well. Milly wants to inspire other women by undergoing HGV training and becoming a certified lorry driver.
One has to go through HGV driver training to get a licence. It is much more tedious than an average driving licence. Currently, Everatt is focusing on the theory side but has also been practising driving lorries in the yard, hoping to be out on the roads soon. As discussed in this article from i news.
Everatt recalls her first time riding a lorry. She said everyone laughed when she hopped out of the lorry because of her small stature.
Getting a licence is one of her lifelong dreams aside from modelling. She said that it has always been one of the top things that she has wanted to do. She was supposed to have done it when she was 18, but that was when the pandemic hit, which was why she had to put it off.
Being able to drive a lorry can help a lot on the farm. She could use it to transport grain, for example. She says that it is something that she can use every day. What's more, she says that the shortage of drivers for HGVs pushed her to pursue it.
Everatt applied for Miss England because of her sister and mum, who both had a modelling past. She just tried to enter the pageant and never gave it much thought, which is why it surprised her when she received a call.
National HGV Driver Shortage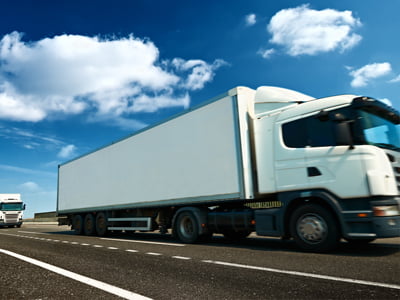 Vacancies for lorry drivers in Bristol have risen sharply. This is why, in the face of severe labour shortages, the Government is introducing temporary visas for 5,000 fuel tanker and food lorry drivers to work in the UK during the Christmas season. The army has dispatched approximately 200 personnel to assist in delivering fuel to filling stations.
Before the coronavirus pandemic, the city advertised 179 HGV (heavy goods vehicle) driver jobs. By July of this year, it had risen to 217, and by August, it had risen to 224. According to the Office for National Statistics (ONS), approximately 313,000 people in the UK worked as HGV drivers in the fourth quarter of 2019. This was reduced to 278,218 for the fourth quarter of 2020.
According to the Government, one of the causes of the driver shortage is a backlog of HGV driving tests that have not been completed due to the coronavirus pandemic and an ageing workforce entering retirement. According to data from the Driver and Vehicle Standards Agency, 23,997 tests were conducted in the fiscal year 2020/21: a decrease of 66% from the 70,288 tests conducted in 2019/20.
While the Government has offered an emergency visa scheme to help alleviate the problem, which will allow firms to hire fuel tanker drivers from abroad until March 2022, The Times reported that only 27 had applied. However, the Prime Minister later stated that the number was 127.
General Secretary of the TUC, Frances O'Grady, said that everyone deserves to work to earn a decent living. But the condition of wages in sectors like logistics has been low for a number of years. Migrant workers are not to blame: it's more to do with the flawed economic model that relies heavily on holding down workers' rights and pay.
Make a Career Out of Driving HGVs
With the issues in the driving industry, one has to find a light at the end of the tunnel. This is an opportunity to find a fulfilling career from numerous companies looking for lorry drivers. This can help you and the economy as well.
If you're looking for quality HGV training near me, HGV Training Network can help! You can acquire our services to secure your own licence. Our mentors are experienced and well-versed in driving trucks and lorries. They are also knowledgeable in explaining theories and practical knowledge to each student.
Browse hgvtrainingnetwork.com today for more information about our services. You can also send us your questions, and we will be glad to answer them.