For many people, getting an HGV licence is an attractive prospect. After all, the job security, salary and benefits associated with this profession cannot be matched by any other profession. To help you decide whether it's right for you or not, here's our list of benefits of getting an HGV licence training in the United Kingdom: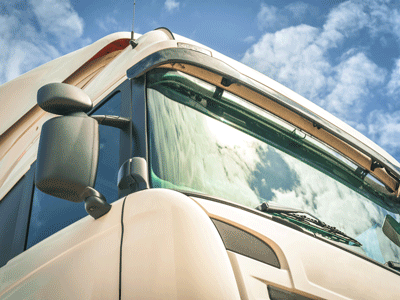 Job security
HGV drivers are in high demand. There are many opportunities to work as an HGV driver, and you will be able to choose where you want to work. It is possible to get a job as an HGV driver based on a UK licence or an international licence.
As well as working in transport companies that deliver goods around Britain, it's also possible for HGV drivers to find jobs with hospitals and healthcare services companies, construction firms and utility companies such as water supplies or electricity providers.
The flexibility of being able to work across different parts of the country means that there's no need for you to settle down in one place when it comes time for retirement – instead, by this point, towards the end of your career path (or even before!)
Career development
One of the biggest benefits of HGV licence training is that you will be able to advance your career. You can get a promotion, or you could move to another country and work abroad as an HGV driver. This means that you will be able to earn more money and have a better lifestyle.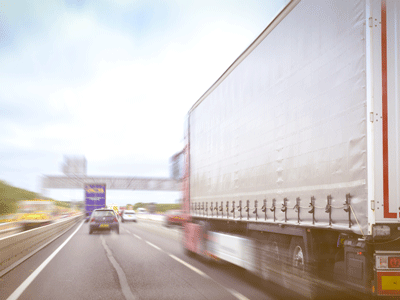 Employment prospects
HGV licence training is a good way to start a career. Even if you live in a remote area, there are opportunities for you to get qualified and work in the field of your choice. No matter where you live, there are opportunities available because of the growing demand for HGV drivers.
There are many different types of HGV licence, and you can find the one that best suits your needs. You can also find a course that will allow you to get your licence within a few weeks
You can apply for an HGV licence training course online, and you will be able to get started on your new career path as soon as you have completed the course.
Attractive salary
HGV drivers are paid well. The driving industry is one of the few professions where you can earn a good wage without having a degree.
You can start your career as an HGV driver. As you gain experience, you can expect to earn more money. It is also possible to earn more money if you work overtime or night shifts.
You could also earn more money by working as a self-employed HGV driver. This would allow you to set your own hours and rates.
Benefits
You will be able to drive heavy goods vehicles.
You will be able to get a better job.
You will earn more money than before.
It is also an opportunity to gain experience and develop your skills in the field of driving, which can be a great advantage for future career prospects.
It is not a male-dominated profession anymore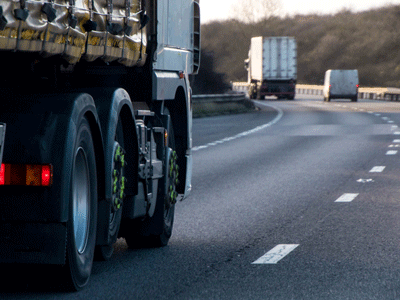 There is a strong demand for female drivers. The industry is open to women and offers many opportunities for them to succeed, both as professional drivers and in other areas of the sector. We are proud that more than half our learners are female and that many choose to go on into jobs within the HGV industry.
As a result, there has never been a better time than now if you want to become an HGV driver!
It's a diverse industry
The lorry driving industry is diverse and offers many opportunities to work around the country and across industries. Some drivers choose to stay local, while others travel across Europe. It's possible to get hired by a company that needs you to drive locally, nationally, or even internationally if you're up for the challenge.
You may want to start working with a small family business that can train and mentor you while they help increase your skill set, or maybe you want to strike out on your own as an independent contractor and take things in whatever direction makes sense at the time.
Whatever path you choose, HGV training will give you the knowledge and skills needed for all types of jobs in this industry!
Flexibility and convenience
Being a self-employed person means that you can work where and when you want. You have the flexibility to choose in what area of the country to work, whether it be Manchester, Birmingham or London. You can also decide how much time you want to put into your business, whether it's part-time or full-time.
You can make a difference
You can make a difference. You're helping people, the environment, society, and the economy at large. You have an opportunity to contribute to something greater than yourself—and that's not something many people get to do.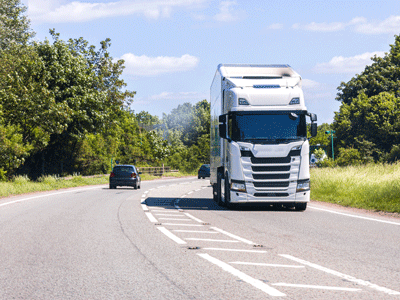 HGV licence training
HGV licence training is an important part of the process for getting your Class 1 HGV licence. Getting you through this stage will allow you to take on more complex jobs and earn more money.
HGV licence training is a great opportunity for those who want to make a difference in their community. It offers good salaries, benefits, and the chance to develop your skills. The industry is also open to women and offers many opportunities for them to succeed. If you're looking for a career that's both flexible and convenient, HGV licence training is a great option!
If you're looking for an HGV training course, make sure to check out our website. We offer fully accredited training courses and will prepare you for the type of licence you need. Our trainers are highly qualified and have years of experience in the industry. We also offer flexible finance options so you can train now and pay later. Check out our website today to learn more about our courses and how we can help you get your licence quickly and affordably.