Why become a PCV Driver
Passenger Carrying Vehicle (PCV) drivers, transport people across the UK and overseas. Jobs range from driving a small minibus or a large passenger coach or bus.
Earn great money doing something you love. With an average salary in some areas of the UK, as high as £30k per year (based on 40-45 hour weeks).
Get to see the country and possibly Europe, If you enjoy travelling and seeing new things this is the career for you. The specialised licenses allows you to drive minibuses and buses ranging from 9 all the way up to 64 passengers.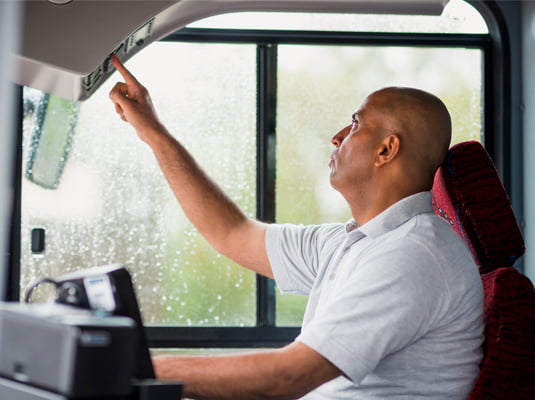 Current Driver Shortages
There is currently a huge demand for professional drivers across the country, as the industry looks to replace drivers who are approaching retirement. The lack of professional PCV drivers across the country is also evident, as many bus companies across the country have had to stop some routes due to the lack of qualified drivers. Next time you pass your local bus station, look out for the drivers needed posters. You'll see what we mean for yourself.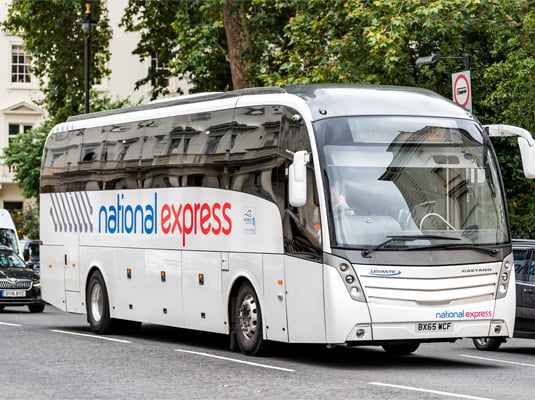 Bus and Coach License (Cat D)
The category d license is the license you need if you require to drive a bus or a coach within the UK and Europe. This license allows drivers to drive a bus or coach with up to 64 passengers on board.
The category D license is the best license to start with if you only currently hold a car license. By doing this license you will also be able to drive minibuses as well. Drivers of this vehicle can earn a very generous wage with an average salary of up to £28k per year, for a 40 – 45 hour driving week.
Minibus License (cat D1)
The category d1 license is the license you need if you require to drive a minibus for work or pleasure. This license allows drivers to drive a minibus with up to 16 passengers on board. The Cat D1 license is ideal if you're just venturing into professional driving and want to start with less passengers first.
Minibuses are also used in the leisure industry, whether you are a teacher needing to take your school's team to sporting events or a sport coach taking your team to their matches every weekend, this is the ideal license. Drivers of this vehicle can earn a very good wage with an average salary of up to £24k per year, for a 40 – 45 hour driving week.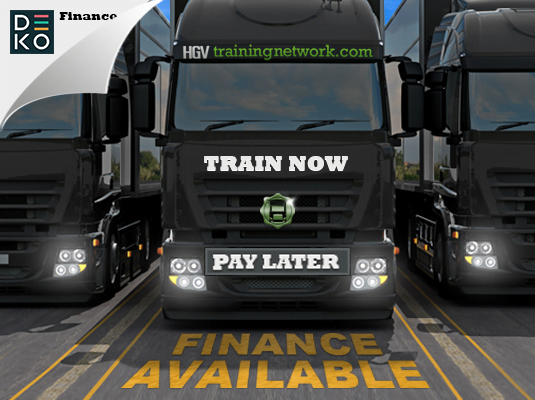 Finance Available – Train Now and Pay Later
The effects of Covid 19 have hit nearly everybody in the pocket. Spread the cost of your training. Making it even easier to get started straight away. Find out within minutes if you are eligible, Get a decision instantly.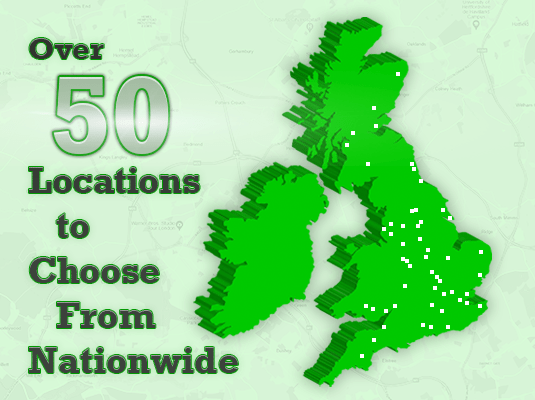 Over 50 centres across the UK
We have the Largest network of high-quality training sites in the UK – our training centres cover nearly all major towns and cities across England, Scotland and Wales.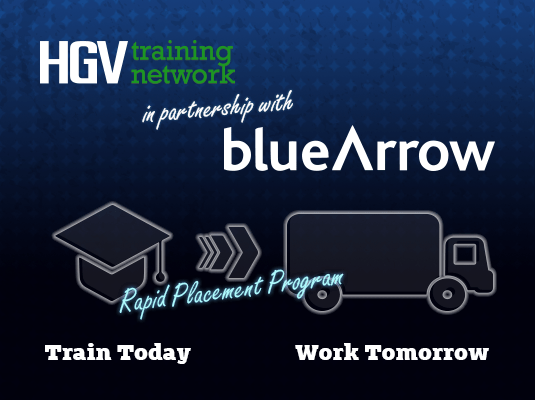 Get a job after you pass!
With the driver shortage currently sitting at 100,000 drivers needed, we have setup an exclusive partnership with Blue Arrow, one of the UKs largest specialist staffing companies. Blue Arrow hire drivers for some of the biggest companies in the UK.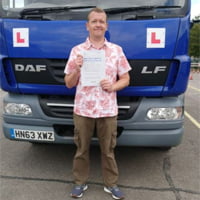 Paul Lancaster
Massive thanks to HGV Training Network. The whole course has got me through to a Cat C pass first time round and their choice of practical instructors was spot on!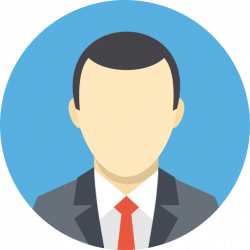 Ryan Walmsley
Booked all my training through HGV network and passed all my theory and practical exams first time. Couldn't be happier with the support, learning software and professionalism I received from HGV training network. Richard was supportive and guided me through each step and ready to help answer any questions I had. Thank you HGV training network for helping me get my class 2 license.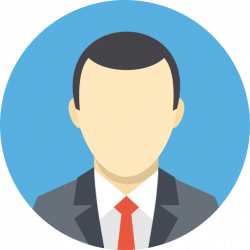 Bernard Burke
In no time they booked me straight away to have my cpc training done, always communicating up to test and after .Don't hesitate to call them ,you would not be let down.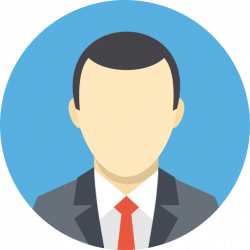 Sami Lansikallio
Eventually I struggled to find ALLMI lorry loader training for unlimited weight but once contacting HGV Training Network they were quickly able to identify and arrange excellent course for me. You'll pay premium for the service but in this case it was definitely worth it. Communication was always clear and I had a feeling of being looked after.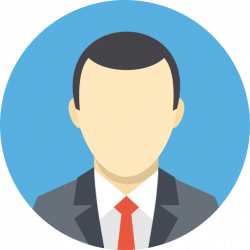 Steven Twine
A big thank you for making it so easy and stress free to get my cpc. Everything was organised and done with plenty of information and advice, leaving me to just do the studying and turn up. Richard is fantastic to deal with, with a great friendly manner. His advice, knowledge and expertise was a great help. So happy I chose hgvtraining and had Richard as my contact.Richard thank you, very much appreciated and thanks for all your help.
Frequently Asked Questions
Is there a shortage of HGV drivers in the UK?
The current driver shortage is now sitting at around the 100,000 mark. This is now reaching a real crisis point as the demand for distribution keeps on increasing year on year.
The industry is currently losing nearly 4000 drivers a year to retirement, as the average age of an existing lorry driver is 53yo.
The demand for drivers has also increased by nearly 40000 drivers during the Covid19 pandemic and Brexit.
Why is there a driver shortage?
The average age of a HGV driver is 53 years old and only 2% of drivers are under the age of 25.
That means with the amount of people retiring, there isn't enough drivers to fully sustain the industry and to continue delivering high quality services. If something isn't done to try and attract more drivers, the industry shortage will have a huge and long-lasting impact on the goods that are being delivered up and down the UK.
The haulage industry has also blamed the driver shortfall on a post-Brexit exodus of European drivers. The Road Haulage Association estimates that up to 20,000 HGV drivers from the EU left during the Brexit process.
It is also estimated that the extra demand for more drivers during the Covid19 pandemic has increased the demand for HGV drivers by an extra 20,000 as more and more products are being delivered to residential addresses.
How long does it take to learn to drive a HGV?
Once you have the correct provisional entitlement on you licence and you have passed your theory tests, we deliver our training courses in only 5 days. Typically, it is done all in one week, the training would start on the Monday morning and finish on the Friday afternoon. The test with the DVSA is done as soon as you finish your training.
So you sit your test while the training is still fresh in your mind. Giving you the best chance of passing first time.
How much does a HGV driver earn?
A typical class 2 driver earns between £25,000 – £38,000 per year
A typical class 1 driver earns between £30,000 – £55,000 per year
A typical tanker Truck driver (ADR) earns between £40,000 – £60,000 per year
Where will I do my training?
What the difference between HGV and LGV?
HGV stands for "heavy goods vehicle" and LGV stands for "large good vehicle", not "light goods vehicle" as some mistakenly believe. This means that, under UK and European law, an HGV license and an LGV license are fundamentally the same thing. They cover all commercial lorries featuring a gross combination mass of over 3500kg, which includes fridge trucks, box vans, Luton vans, flat beds, tippers and more.
Why choose the HGV Training Network?
We arrange everything for you: from your first medical and the provisional application stage, to arranging the theory and practical parts of your test.  If you require the licence as part of your career, we will even help you obtain your driver's CPC qualification.  Once you are qualified, we can even help you arrange interviews so you can get your first job as a professional driver.
We handle everything. You can even start the driving lessons now and pay for it later.
How much does HGV training cost?
All of our courses are tailored to each student's needs. We are even able to pick up from whatever stage you are currently at with your training.
Finance is also available through us, so "Train Now and Pay Later" and spread the costs of the course for up to 36 months.
How does the HGV theory test work?
The HGV Theory Test is broken down into two parts just like a car licence;
1.Hazard Perception Test (identifying developing hazards in video clips)
2.Multiple Choice Test (multiple choice questions).
Both parts of the test are computer-based, and we will provide you with Industry Standard online revision material which mirrors your tests at the Theory Test Centre.
Will the HGV Training Network help me get a job as a HGV driver?
Once you have passed your test, we will help you get in to work by putting you on to our partners at Blue Arrow. Just tell them what sort of jobs you're looking for and how far you're prepared to travel, and they will do the rest!
We also get your applications underway by sorting out your CV and Cover Letter to Industry standard.