1. INTRODUCTION
Welcome to HGV Training Network Limited and our website www.hgvtrainingnetwork.com
Our website is operated by HGV Training Network Limited, a UK limited company registered in England and Wales under company number 09996668.
Some important details about us:
Our registered office is at Woodgate Studios, 2-8 Games Road, Cockfosters, Herts, EN4 9HN.
Our trading address is at Acorn House, 274 Baker Street, Enfield, EN1 3LD.
We are regulated by: Logistics.org
These conditions tell you about the terms on which:
a. We supply services to you in the form of HGV training courses and other ancillary services.
b. Use of our website
2. PLACING AN ORDER
2.1 We take orders by phone and via email. On receipt of a phone order or email we will send you an order acknowledgement detailing the training course booked with a copy of these terms and conditions.
2.2 The order shall be deemed accepted by us on receipt of payment whereupon we will send you a confirmation of the course unless you cancel the order with us or we do not accept it. Confirmation details will be sent via email detailing dates, times, vehicles, instructors and a venue. It is your responsibility to ensure you have read this information or there may be a problem with your booking.
2.3 We reserve the right to cancel a booking or refuse a booking for the following reasons:
2.3.1 we have been unable to successfully process your payment.
2.3.2 you have failed to obtain and maintain any necessary licences, permissions and consents which may be required before the date on which we provide the services.
2.3.3 you have failed to provide such information or details as we may reasonably require in order to provide the services.
2.3.4 there has been an error with the description of the pricing or content of the services.
2.3.5 at our discretion your behaviour is inconsistent with our reputation or not conducive to the delivery of driver training.
2.4 Before placing an order you must inform us of any medical conditions which may affect you or us during driver training. In addition, it is your responsibility before placing an order to ensure that you take appropriate medical advice as to whether you are fit to participate in the training.
2.5 Bookings taken are valid for a period of 12 months from receipt of payment. All course elements must be completed within this 12-month period or they will be rendered null and void and refunds will not be given.
2.6 We accept deposit payments for theory test bookings only. Payment for all other courses must be met in full prior to the commencement of training.
2.7 We offer a reward scheme where you recommend a friend who books onto one of our courses if the following criteria are met: You friend must book on a "full" training course which equates to HGV and two others being Direct Access and Drivers CPC Course. They must not have approached us before and must be introduced by you. We will then reward you with £50 cash back
3. CHARGES AND PAYMENT
3.1 Please telephone us for a breakdown of all charges. We will be happy to explain all the components of our training and our different charges.
3.2 We reserve the right to review our charges, however once a booking has been made, we will not increase the price from the one quoted unless your change the location or any elements of the course details.
3.3 All amounts payable are inclusive of VAT chargeable for the time being at the prevailing rate.
3.4 All bookings and charges are taken in GBP.
3.5 Any re-tests are subject to additional charges and fees which you are liable for.
3.6 We will be unable to assist you with recruitment or a job search with any of our partners or contacts where your training has not been booked through us.
3.7 We have an agreement in place with our instructor partners nationwide that you cannot re-book on another course or test independently of us with them for a period of 24 months post your training or completion of other services with us has taken place.
3.7 We have an agreement in place with our instructor partners nationwide that you cannot re-book on another course or test independently of us with them for a period of 24 months post your training or completion of other services with us has taken place.
3.8 HGV Training Network accepts no responsibility for any fixed penalty notices, traffic endorsements or driving offences committed whilst the client is in control of the vehicle. Any such offences will be payable by the client in full within the specified time limits.
Any failure to make this payment will incur further charges at our rate of £60 per hour.
4. CANCELLATION POLICY
Please notify us immediately if you wish to cancel your booking. We have the following cancellation policy in place. Requests to cancel can be made in the following ways:
4.1 – In writing via Royal Mail recorded delivery to our registered address.
4.2 – Email to cancellations@hgvtrainingnetwork.com
4.3.1 – On booking we provide an option for a subscription to the online theory test revision. If you activate this we will retain £200 on account of our charges.
4.3.2 – If the medical is booked we will retain £100 on account of our charges, as this cannot be cancelled once booked and confirmed.
4.4 – We will make the following refunds:
4.4.1 – 14 days notice and booking not started FULL REFUND (pursuant to Consumer Contracts (Information, Cancellation and Additional Charges) Regs 2013. This is your statutory right.
4.4.2 – 14 days notice but clause 4.4 has been implemented. FULL REFUND MINUS £200
4.4.3 – More than 14 days notice but less than 1 month 60% DEDUCTION
4.4.4 – 1-3 months 70% DEDUCTION
4.4.5 – 3-6 months 80% DEDUCTION
4.4.6 – 6-11 months 90% DEDUCTION
4.4.7 – 11-Onwards months NO REFUND
4.6 – Where you make a cancellation of a course which has a start date of less than 4 weeks we will be unable to pay a refund as it is difficult for us to re-fill the cancelled place within such a short time. We reserve the right to transfer into the name of another person or defer the start date but this is purely at our discretion and on a case by case basis.
4.7 – The following courses are non-refundable outside of the 14 day period – Drivers CPC, Pass Protection, all fork lift courses and HIAB.
4.8 – If a driving test is cancelled by the Driver Standards Agency with 3 days or less notice due to bad weather or a lack of examiner you will still be liable for the full costs of the instructor and vehicle hire as originally booked. It remains your responsibility to recover any costs and/or out of pocket expenses direct from the Driver Standards Agency.
4.9 – There is no pre-requisite for a theory test for the following courses; fork, ABR and CPC and as such they are non-refundable once a booking has been confirmed.
5. TRAINING
5.1 – Training after 10 September 2009 incurs liability for CPC test and training costs and it is your responsibility to ensure you are qualified under the Driver CPC legislation. Before booking on any CPC modules please ensure your eligibility.
5.2 – We reserve the right to terminate courses immediately if we have reason to believe you are under the influence of alcohol or illegal drugs and all course fees will be forfeited. We also ask that if you are under medical care and have been prescribed medicine you consult your care provider to ensure they will not affect your driving.
5.3 – If you receive a driving ban prior to the onset of the course for whatever reason after you have secured a booking you will not be entitled to a refund.
5.4 – You will not be reimbursed for any cancelled or missed training where you are suffering from tiredness. For this reason we do not recommend you work during the period of your training.
5.5 – We are subject to ever changing legislation and we will do our best to inform you of how this affects your course and any additional training courses or modules you need to take. This may mean that you will need to purchase additional courses.
5.6 – If one of our instructors believes you need additional training in the interests of road safety you will be responsible for the costs of such additions. You are responsible for completing the training within the timeframes and you must ensure your driving standards are of a satisfactory enough nature to pass the course within the designated times.
5.7 – It is a requirement of the DVSA and DVANI (depending on your location) that you provide them with confirmation of residency of more than 185 days. It is your responsibility to ensure you fulfil these criteria and any course cancellations on this basis will not be forfeited.
6. COURSE SPECIFICS
6.1 – Training can start at different times during the dates and we will notify you accordingly. Training on a 1:1 basis takes 4 hours and on a 2:1 basis we allocate 8 hours. We reserve the right to allocate either basis of training and/or time allocation.
6.2 – A C or C+E course runs for 16 hours inclusive of test time and can run between 2 and 6 days.
6.3 – We reserve the right to allocate either a manual or automatic vehicle. If you have a preference please notify us immediately and we will do our best to accommodate your preference.
6.4 – Category C+E courses can be taken in an articulated vehicle or a Category C with a trailer. As with clause 6.3 the same licences are issued but we reserve the right to allocate the vehicle unless notified otherwise.
7. LIMITATION OF LIABILTY
7.1 – Nothing in these terms and conditions shall limit or exclude our liability for:
a. death or personal injury caused by our negligence or that of our employees, agents or subcontractors
b. fraud or fraudulent misrepresentation; or
c. breach of the terms implied by section 2 of the Supply of Goods and Services Act 1982 or any other liability which cannot be excluded by applicable law.
Subject to this clause 7.1 we will not be liable to you in contract, tort (including negligence), for breach of statutory duty arising under or in connection with these terms for loss of profit, loss of sales or business, loss of damage to good will or any indirect or consequential loss. Our total liability to you shall be limited to the charges you have paid for the training and courses.
7.2 – Breach of the terms implied by section 3 to 5 of the Supply of Goods and Services Act 1982 are to the fullest extent permitted by law excluded from these terms and conditions.
8. WEBSITE TERMS
You have permission for temporary use of our website, but we can withdraw or change our service at any time without telling you and without being legally responsible to you. Only use the site as allowed by law and these terms. If you don't, we may suspend your usage, or stop it completely. We frequently update the site and make changes to it, but we don't have to do this, and material on the site may be out-of-date. No material on the site is intended to contain advice, and you shouldn't rely on it. We exclude all legal responsibility and costs for reliance placed on the site by anyone. We are the owner or licensee of all intellectual property rights in the site (for example the copyright and any rights in the designs) and in any of the material posted on it. They are protected by copyright. You are allowed to print one copy and download extracts of any page on the site for your personal reference, but not for commercial use without a licence from us. You must not alter anything, or use any illustrations, video, audio or photographs separately from the text that goes with them. If you breach these terms, you lose your right to use our site, and must destroy or return any copies you have made. If you do anything which is a criminal offence under a law called the Computer Misuse Act 1990, your right to use the site will end straightaway. We will report you to the relevant authorities and give them your identity. Examples of computer misuse include introducing viruses, worms, Trojans and other technologically harmful or damaging material. You mustn't try to get access to our site or server or any connected database or make any 'attack' on the site. We won't be legally responsible to you for any damage from viruses or other harmful material that you pick up via our site.
9. GOVERNING LAW AND JURISDICTION
These terms and conditions shall be governed and construed in line with the law of England and Wales and each party irrevocably agrees that the courts of England and Wales shall have exclusive jurisdiction to settle any dispute or claim.
10. DATA PROTECTION ACT 1998
Any personal data will only be process in line with the Data Protection Act 1998. We will not modify, amend or alter any personal data or disclose or permit to be disclosed to a third party unless specifically authorised to do so by you. We will take all technical and organisational measures against unauthorised or unlawful processing or accidental loss or destruction of your data.
11. GENERAL
We reserve the right to make amendments to these terms and conditions.
For any further legal advice concerning your rights we recommend you contact your local Citizen's Advice Bureau.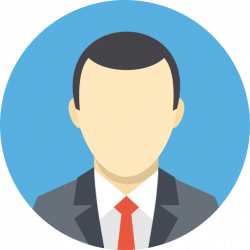 Ellenor
"i went through this company as acquiring my class 2 hgv license was very daunting. they made it really easy and i felt supported all the way. spoke mainly with Richard and he's a really friendly bloke. it is more expensive doing it this way but if your nervous or unsure then I absolutely recommend."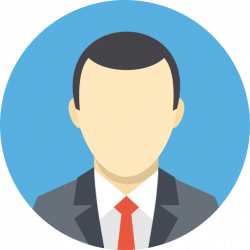 Aaron
"Upon leaving my old place of work, I finally thought, it's time to get my HGV class 2 licence. I contacted the HGV training network, and was put through to Richard. The whole experience start to finish over the last 5 months has been great. Richard explained in detail every step I'd be going through, from my medical, to my final driving test. I've just passed my class 2 test yesterday and I'd like to thank the whole HGV training network as they've been great all around. Would highly recommend."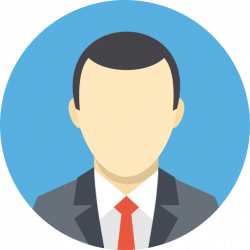 Philip
"HGV Training have been amazing. Ben & Richard helped me from start to finish. They booked everything for me, making my experience very easy and straight forward. From booking my CPC & Medical to providing training material to help pass my Theory test 1st time. They were just a phone call away if I needed them. I Passed my Class 2 test 1st time and Richard put me In touch with future employees. Thanks again for everything you have done for me 👍. Highly recommended"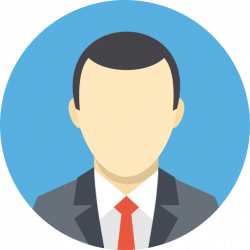 Dean
Top bunch of lads, I passed my HGV class 2 test on my first try. Thanks
Frequently Asked Questions
Is there a shortage of HGV drivers in the UK?
The current driver shortage is now sitting at around the 100,000 mark. This is now reaching a real crisis point as the demand for distribution keeps on increasing year on year.
The industry is currently losing nearly 4000 drivers a year to retirement, as the average age of an existing lorry driver is 53yo.
The demand for drivers has also increased by nearly 40000 drivers during the Covid19 pandemic and Brexit.
Why is there a driver shortage?
The average age of a HGV driver is 53 years old and only 2% of drivers are under the age of 25.
That means with the amount of people retiring, there isn't enough drivers to fully sustain the industry and to continue delivering high quality services. If something isn't done to try and attract more drivers, the industry shortage will have a huge and long-lasting impact on the goods that are being delivered up and down the UK.
The haulage industry has also blamed the driver shortfall on a post-Brexit exodus of European drivers. The Road Haulage Association estimates that up to 20,000 HGV drivers from the EU left during the Brexit process.
It is also estimated that the extra demand for more drivers during the Covid19 pandemic has increased the demand for HGV drivers by an extra 20,000 as more and more products are being delivered to residential addresses.
How long does it take to learn to drive a HGV?
Once you have the correct provisional entitlement on you licence and you have passed your theory tests, we deliver our training courses in only 5 days. Typically, it is done all in one week, the training would start on the Monday morning and finish on the Friday afternoon. The test with the DVSA is done as soon as you finish your training.
So you sit your test while the training is still fresh in your mind. Giving you the best chance of passing first time.
How much does a HGV driver earn?
A typical class 2 driver earns between £25,000 – £38,000 per year
A typical class 1 driver earns between £30,000 – £55,000 per year
A typical tanker Truck driver (ADR) earns between £40,000 – £60,000 per year
Where will I do my training?
What the difference between HGV and LGV?
HGV stands for "heavy goods vehicle" and LGV stands for "large good vehicle", not "light goods vehicle" as some mistakenly believe. This means that, under UK and European law, an HGV license and an LGV license are fundamentally the same thing. They cover all commercial lorries featuring a gross combination mass of over 3500kg, which includes fridge trucks, box vans, Luton vans, flat beds, tippers and more.
Why choose the HGV Training Network?
We arrange everything for you: from your first medical and the provisional application stage, to arranging the theory and practical parts of your test.  If you require the licence as part of your career, we will even help you obtain your driver's CPC qualification.  Once you are qualified, we can even help you arrange interviews so you can get your first job as a professional driver.
We handle everything. You can even start the driving lessons now and pay for it later.
How much does HGV training cost?
All of our courses are tailored to each student's needs. We are even able to pick up from whatever stage you are currently at with your training.
Finance is also available through us, so "Train Now and Pay Later" and spread the costs of the course for up to 36 months.
How does the HGV theory test work?
The HGV Theory Test is broken down into two parts just like a car licence;
1.Hazard Perception Test (identifying developing hazards in video clips)
2.Multiple Choice Test (multiple choice questions).
Both parts of the test are computer-based, and we will provide you with Industry Standard online revision material which mirrors your tests at the Theory Test Centre.
Will the HGV Training Network help me get a job as a HGV driver?
Once you have passed your test, we will help you get in to work by putting you on to our partners at Blue Arrow. Just tell them what sort of jobs you're looking for and how far you're prepared to travel, and they will do the rest!
We also get your applications underway by sorting out your CV and Cover Letter to Industry standard.