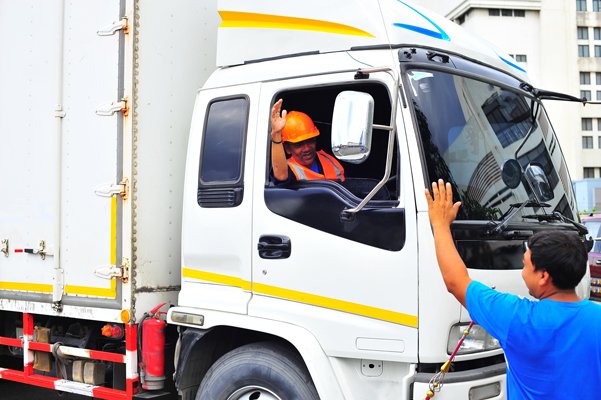 If you dream of a life on the road or want an HGV licence for your career advancement, you may have tried searching for 'HGV training near me' in the Google search bar. But there are many options available, and that makes it hard to decide which one to choose from the list of results you get. One good tip for selecting the right HGV training centre is to look at the convenience of the location in which the training is held, along with the schedule.
Are these sufficiently easy for you to attend training during the free time you have available so you can achieve your goal? HGV Training Network offers flexible training slots in over 50 locations across the UK. So, whether you want to take lessons during the morning or in the afternoons after your day job ends, you'll have no problem finding a location and a time to suit your schedule.
Why Choose Us?
HGV Training Network is one of the largest HGV training course providers in the UK. As noted, we have more than 50 HGV training centres across the country. We can also demonstrate many years of experience in helping train people from scratch so they can access highly paid driving jobs. Our high pass rates and 5-star feedback record for our customer service mean you can sign up with us with 100% confidence, and rest assured that your career development is in safe hands with us. We offer specialist lessons for the appropriate licences to drive:
ADRs
Horseboxes
Trailers
Ambulances
So whatever stage you are at or want to reach, we can guide you through the whole process until you achieve your goals. We will take care of your medical, training, theory and practical tests and more. In many cases, it only takes around six to seven weeks to learn to drive an HGV and earn your HGV licence from start to finish.
And if you're still looking for a job at the end of the process, we can help you find one that fits you. We're partnered with Blue Arrow, which hires drivers for some of the biggest companies in the UK. We also offer the advantageous 'Train now and Pay Later' programme, which makes it even easier for you to get started straight away, regardless of your current financial circumstances.
Benefits of Having an HGV Licence
Proper training helps drivers work safely, smartly and efficiently. Once you've passed your HGV training and gained your licence, you'll not only have gained new knowledge and experience, but you'll also find plenty of other benefits.
Excellent Employment Prospects
One of the main reasons you probably want an HGV licence is because it can significantly enhance your opportunities for securing highly-paid work. It's no secret that, because of a combination of factors such as Brexit, the pandemic and so on, HGV drivers are much in demand in the UK at present, and that looks likely to continue for several years to come, if not more. The logistics industry is vital to the smooth running of the country, so securing your HGV licence is likely to mean that you'll never be without work for as long as you want it.
Career Growth Opportunities
In addition, there's plenty of room for career growth once you become a qualified HGV driver. Once you have passed the HGV training programme and have acquired some experience, there are plenty of opportunities for career progression, and with that comes higher salaries. It all starts with gaining your licence.
Excellent pay
Although many traditional driving jobs are not recognised for earning high rates of pay, the HGV industry is an exception to the rule. Typically, you can expect to earn anything from £500 a week, rising to £55,000 a year. Recent shortages in the numbers of qualified HGV drivers have also seen salaries rise in the industry, so now is an excellent time to capitalise on that.
Overall, it's well worthwhile taking the time to earn your HGV licence if you're aiming to enhance your driving career prospects and earn more money. The best way to achieve that is to sign up with one of the best trainers in the country, and that is HGV Training Network. With our track record and your commitment, you will massively increase your chances of being hired by a prominent company.
HGV Training Cost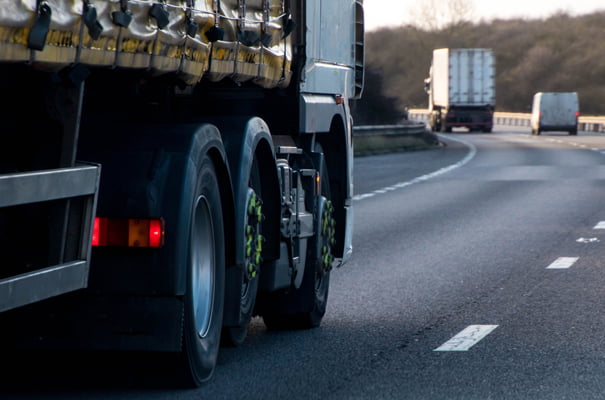 No matter what kind of career you decide to pursue, there will always be some sort of training necessary. But HGV training is about more than just preparing you for a job – it's about value. It's about paying only for the training you need to embark on your career as a professional driver, without having to spend money and time learning things that have absolutely nothing to do with your career choice.
Prospective students often ask what the real HGV training cost is. Unfortunately, there's no 'one price fits all', because there are several stages involved in getting an HGV licence. What we can say is that you'll pay a fraction of the cost of university education, depending on your requirements and how much you want to learn.
If you are looking for an 'HGV training centre near me', look for HGV Training Network. We're sure to have a location suitable for your needs. If you have any enquiries about our training courses or what it takes to become an HGV driver, please do contact us on 02038699001 or email us at contact@hgvtrainingnetwork.com.
FREQUENTLY ASKED QUESTIONS
How quickly can I get an HGV licence?
Typically, the practical part of any course offering 'HGV training near me' lasts five days, but the whole process of acquiring your licence takes around eight to ten weeks to complete from start to finish. If you're looking to acquire your licence as quickly as possible, it's crucial to partner with a reliable training provider like HGV Training Network.
What's the difference between Class 1 and 2 HGV?
The distinction is straightforward: a Class 1 licence allows you to drive a category C+E vehicle, which is essentially an articulated truck ('artic'). A Class 2 licence allows you to operate a category C vehicle, or what is sometimes known as a rigid-sided vehicle.
What is the difference between HGV & LGV?
In practical terms, there's no real difference between an LGV and an HGV licence. The terms are interchangeable. The phrase 'heavy goods vehicle' (HGV) is an older one that was officially superseded by the EU term 'large goods vehicle' (LGV).
Can you drive straight after passing your HGV test?
Once you have completed 'class 1 HGV training near me' and become a professional HGV driver, you must have a valid Driver CPC card at all times. However, if you've completed your training but are waiting for your card to arrive, you may be allowed to drive without it.
How many HGV tests are there?
There are two key examinations that every HGV driver must complete in order to be licensed. The first is the HGV theory test, and the second is the HGV practical skills test. Typically, these two are covered during HGV training courses.
What's the highest HGV licence?
The most comprehensive HGV licence that one can hold is a category C+E licence. The "E" in "category C+E" stands for "entitlement", meaning that the vehicle you can drive can carry up to or over 750 kilogrammes. With this licence, you are allowed to drive a drawbar or articulated vehicle.
The Steps in Acquiring an HGV Licence
Here, we outline the steps involved in obtaining a driving licence through 'large goods vehicle driving courses near me':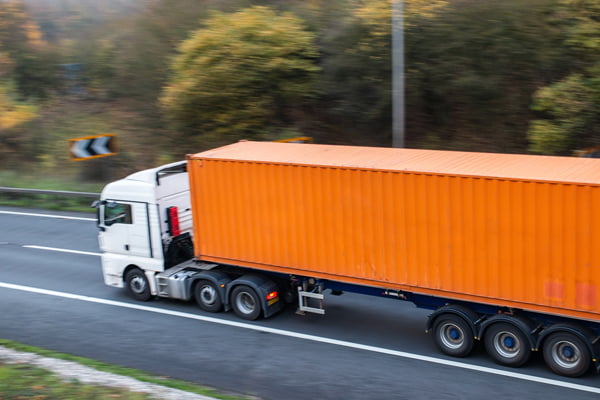 Step 1: The first stage is the theoretical component, which includes a multiple-choice test and a hazard spotting test. In this part, the applicant is taught all the necessary theoretical aspects of driving, handling, and reacting to various potentially hazardous scenarios.
Step 2: During this stage, the candidates take a case studies test in which they're provided with fictional situations or incidents that give them an exact picture of what really happens when driving a big goods vehicle. The purpose of this is to ensure drivers are prepared for the majority of the situations that typically occur when travelling long distances carrying heavy merchandise or goods.
Phase 3: This is a test to determine practical skills. Here, drivers are tested to see if they have the ability to move a large vehicle over long distances and load heavy goods. Because driving an LGV needs a very particular set of talents, skills, and abilities, passing this test is essential.
Reasons Why You Should Become an HGV Driver
Here are several good reasons why you should consider driving lessons near me to become an HGV driver:
Not every vehicle is automated
While many blue-collar occupations have been lost due to automation in recent years, driving is not an area where this has happened and is not likely to be for the foreseeable future. Although self-driving car technology is improving all the time, humans will always be required for at least part of the operation procedure, especially with larger trucks like HGVs.
Driving powers the economy
The more lorries on the road, the more freight is being carried. This is a positive indicator of a nation's overall economic health because it implies that people are spending more money, resulting in increased cash flow for businesses.
Things You Should Know About HGV Training
As a highly trained HGV driver, you can rest assured that you will have opportunities for employment in the long run because the logistics sector is here to stay. Despite technological advancements, driverless cars are still a way off, so qualified HGV drivers are in high demand. With the advent of Covid-19, things have never been better for HGV drivers. With an increase in Internet commerce, there is a greater need for logistics operations, ensuring that becoming an HGV driver is a secure career.
With more drivers needed in the haulage sector, now is an excellent time to get on board. If we had no HGV transport operations, the country would grind to a complete halt. It's well worth starting to look for an 'HGV driving program near me' now!
If you are thinking of pursuing an HGV driving career, then why not take a look at our training courses now? Just contact the team here at HGV Training Network if you have any questions.