Obtaining a Heavy Goods Vehicle (HGV) licence is a great way to open up new opportunities in the transport industry. But you must have the right training before taking your Class 1 test. That's why HGV training skills programmes are so important; they provide you with the knowledge and experience necessary to pass your exam with flying colours. Let's take a look at what an HGV training programme entails and why it is so important for candidates.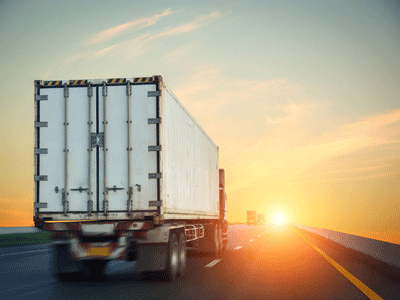 What does an HGV training programme entail?
HGV training programmes typically include both practical and theoretical elements. The practical element covers all aspects of driving, from daily vehicle checks to reversing manoeuvres, while the theoretical training covers aspects such as speed limits, mandatory rest periods, and other topics related to road safety. During this part of the course, candidates gain hands-on experience in driving an HGV as well as being taught about how to handle different types of vehicles. This helps ensure that when taking their test, they are confident behind the wheel and aware of all safety procedures on the roads.
What topics are covered?
The theoretical component additionally covers topics such as loading/unloading procedures, weight limits, route planning, hazard perception, customer service requirements, and more. Candidates must understand all these concepts before taking their Class 1 test so they can demonstrate their knowledge during their examination. By completing an in-depth course such as the one we run, they will be fully prepared for every aspect of their assessment.
Why is it important to take an HGV training programme?
When taking your Class 1 test, you must have a thorough understanding of all relevant topics related to Heavy Goods Vehicles (HGVs). An accredited HGV training programme provides candidates with all the information required for them to pass their assessment the first time around – from practical skills such as manoeuvring around tight bends or reversing into tight spaces to more complex concepts like weight limits or loading procedures. It also helps build confidence behind the wheel by allowing them plenty of driving practice before taking their exam – something which can make all the difference on testing day!
To summarise, anyone looking to obtain a Heavy Goods Vehicle (HGV) licence must take an accredited HGV training programme beforehand. Doing so ensures that you are fully prepared for your Class 1 test and have enough knowledge and experience when it comes time for your assessment. Good luck!
With our blogs, you'll be able to stay up-to-date with the latest developments in HGV training!
Thanks for taking the time to read our large goods vehicle blog post; we hope you enjoyed it. We also hope that you will read more of our HGV Training blogs, like this one here: How to obtain an HGV licence for large goods vehicles
Our team would be happy to connect and share more information about what we do with you.
Why not connect with us on Twitter @HGV_Network, Facebook @HGVTrainingNetwork, and LinkedIn linkedin.com/company/hgv-training-network?
With HGV Training Network, you can start your career as a driver today
If you want to become an HGV driver, HGV Training Network is the right place to start.
We will be happy to give you a FREE quote for training and provide information about our services. There is no shortage of advice and assistance from our experts when it comes to choosing the right course for you.
If you would like to contact us, we can be reached by phone at 0800 254 5007 or 0203 869 9001, or by email at contact@hgvtrainingnetwork.com.
We're proud to be the lead provider of HGV driver training in the UK – HGV Training Network
Providing HGV training for HGV drivers and operators throughout the UK is the main mission of the HGV Training Network. Whether you're a new applicant or an experienced professional, we have training available for all levels of drivers. With a team of expert and knowledgeable personnel on hand, as well as flexible payment options available, we're proud to offer competitive prices and services.
Are you searching for answers about HGVs? If you are looking for information about our products and services, check out our FAQs
If I want to be a driver of a heavy goods vehicle, what should I do?
To become a truck driver, there are a couple of different ways that you can do it. It's possible to either enrol in a driving school, then apply for an internship with a trucking company and work your way up, or be hired as a driver by a trucking company, and then go through the company's internal training programme before you are fully licensed.
To become certified to drive a heavy goods vehicle, either way, you have to pass both a written test and a practical driving test. Written tests will cover topics like vehicle safety, UK traffic laws, and hours of service regulations, as well as additional topics. Unlike the general UK driving test, the driving test for trucks will be more targeted and specific to the work you do as an HGV operator and will assess your ability to drive a large vehicle safely.
How much will I have to spend to become an HGV driver in the UK?
There is no definitive answer to this question since it depends on a variety of factors, for instance, the training provider you choose and the level of certification you intend to achieve, among others. Our team of experts would be happy to provide you with a free quote. We can provide you with the best advice on which type of training suits your individual needs and the cost associated with it.
Approximately how long does it take to train to drive a heavy goods vehicle?
A training course accredited by the DVLA must be attended and completed as the first step. The duration of your study will depend on the type of HGV licence that you are hoping to acquire.
After you have completed the course, you will be issued a certificate of competence. To obtain your HGV licence, you will need to pass both a medical examination as well as a practical and theory driving test. There is a possibility that this process may take up to 8 weeks.
In total, it usually takes around 6-8 weeks to become a fully qualified HGV driver under the current system.
In 2023, is it still worth becoming an HGV driver?
Yes, it is well worth becoming an HGV driver in 2023. There is still currently a shortage of HGV drivers in the UK, and this is only set to worsen in the coming years. Therefore, there are plenty of job opportunities for HGV drivers, and they can expect good pay and benefits.
The job is highly rewarding and challenging, and it will allow you to travel around different parts of the country as part of your role. If you're in search of a lucrative and long-term career, becoming an HGV driver would be the best choice that offers both opportunities and rewards.
What is it like to drive an HGV?
As a general rule, driving a heavy-load vehicle is relatively straightforward, but to become a competent driver, you must practise a lot.
It is extremely important for anyone who is learning to drive an HGV to practise in a safe and controlled environment first and foremost. The main thing you should do before you get on the open highway is to make sure you feel comfortable with the truck. You should always keep in mind that large vehicles take longer to stop, so make sure that you give yourself plenty of space when driving around other vehicles. It is important to remain alert at all times and to keep an eye on your surroundings at all times. It is important to drive safely when you are operating a large vehicle.