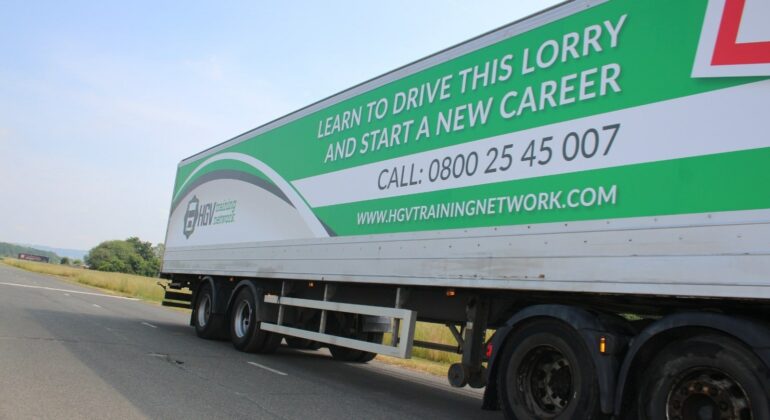 As the first major step in your HGV training, passing the HGV theory test the first time will be an excellent confidence boost and save you time and money.
But what is the HGV theory test and what does it involve?
Read on to find out from the HGV driver training experts at HGVTN.
What does the HGV theory test involve?
Your HGV driver theory training is very similar to the theory test you may have taken for your car driving test. You can apply for it as soon as you get your provisional licence.
It is made up of two parts, a multiple choice section and a hazard perception section, both of which are completed as on-screen tests in a DVSA test centre.
If you are pushed for time, you can take both sections on separate days, in any order – as long as you complete both parts within 2 years of each other.
It is important to note that while you can complete your theory and practical training at the same time, this is not necessarily recommended as it can:
· Increase the amount of time it takes to gain your theory qualification.
· Give you lots of things to do at once – making it harder to focus on learning the theory and practical skills.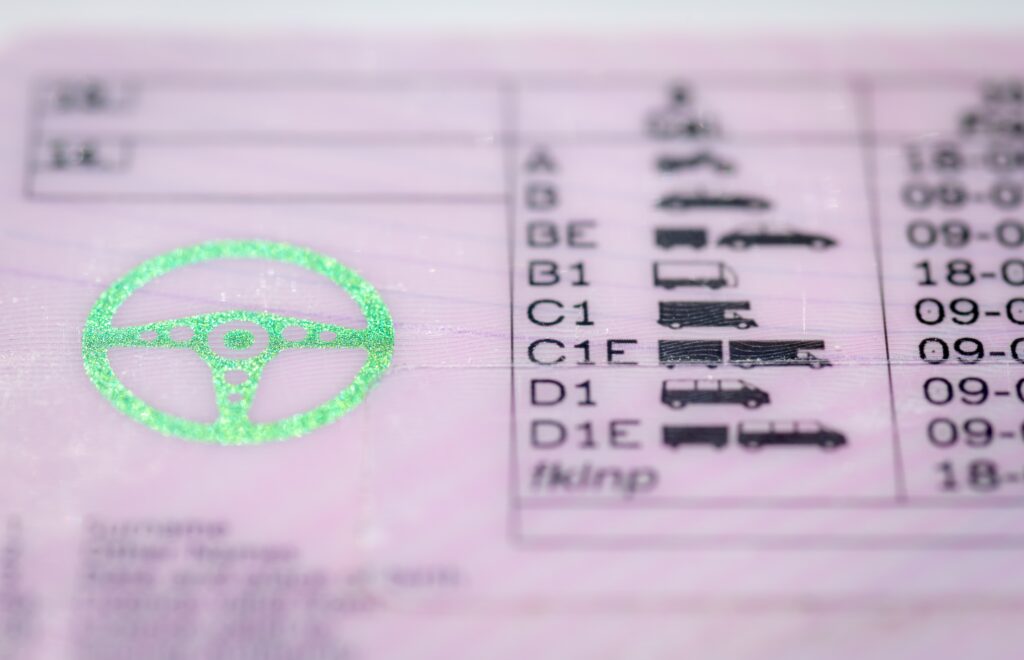 Multiple choice questions
There are 100 multiple-choice questions and you will have 1 hour and 15 minutes to answer them all – but you don't have to use all of this time.
You'll read the question carefully and select one answer by pressing the touchscreen or using the mouse. You won't see on-screen if the answer is correct or not, as it will just move on to the next question.
If you get to a question you aren't sure about, you can 'flag' it by choosing the flag option at the top of the screen and come back to the flagged questions at the end – giving you a bit longer to work out the answer.
Similarly, you can also go back to any previous questions and change your answers at any time before you finish the test.
To pass this section successfully, you will need to score at least 85 out of 100.
Hazard perception test
Before this section of the test starts, you'll see a video explaining how the system works – but if you practice with hazard perception clips, it will be much the same.
You'll see 19 CGI clips that feature everyday scenes of roadways in the UK – mimicking what you may see while out driving – and have 60 minutes to complete the test.
Each clip will include 1 developing hazard that you need to identify, and one clip will feature 2 hazards. The sooner you spot the hazards, the more points you will get, with a range of 0-5 possible points per clip.
The DVSA defines a developing hazard as 'something that would cause you to take action, like changing speed or direction.'
When you click, a small red flag will appear at the bottom of the screen, marking your response while the clip continues.
You will not lose points for clicking at an incorrect time, but you must not click continuously or in a pattern as this will be viewed as an attempt at cheating and you will score 0 for that clip.
You also will not be able to go back and redo any of the clips. Not to worry though, if you miss a few clips or only spot the hazard very late– you can still get enough points to pass, so try to start with a clean slate for every clip and stay calm.
To pass this section, you will need to score a minimum of 67 out of 100.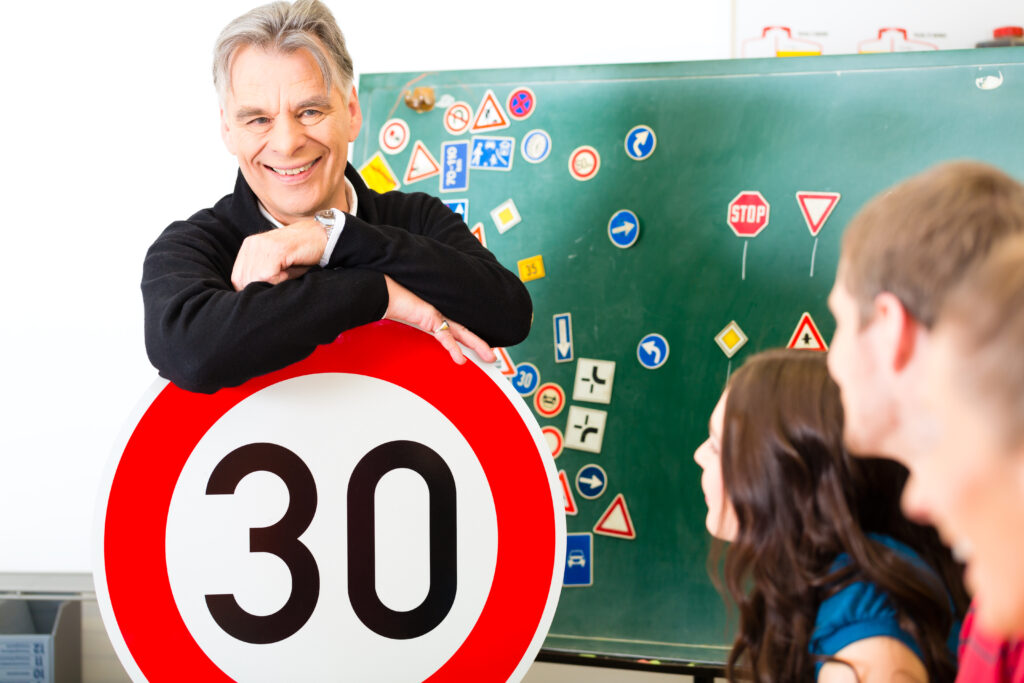 What to take with you for your test?
On test day, you will need to take one of the following:
· A Great Britain photocard driving licence
· A Northern Ireland photocard driving licence (and paper counterpart)
· An EU photocard driving licence (and paper counterpart if you have one)
If you don't have a photocard driving licence, you should bring your paper licence and a valid passport instead – if you don't bring these documents, you will not be able to attempt your theory test and will need to pay for another.
You should also bring a bottle of water and make sure you have had a good meal to help you concentrate.
You shouldn't take anything except your ID, your locker key, and a bottle of water into the room with you – you can store everything else in the lockers provided.
*DID YOU KNOW?
HGV Training Network has incredibly high pass rates for all courses and immediate starts available for all LGV or HGV driver training – allowing you to get out on the open road sooner rather than later.*
What is the procedure for test day?
Test day is much the same for everyone. While there are DVSA staff there to help you, it can be reassuring to know what to expect.
Once you arrive at the test centre, you will stow away your belongings in a locker. You will need to take your ID, key, and water with you, ensuring your phone is turned off and locked away. There will be toilet facilities available and it's best to use these before you go in.
You will then move to the main waiting space and check in, showing your ID and signing a declaration ready to take your test. After, you'll wait in the waiting room before you are called in by name and shown to the computer room for the test.
Once in the computer room, you will be asked to empty your pockets and DVSA staff will check your ears for hidden communication devices, ensuring people can't cheat during the test. They will then recap the rules of the tests and show you to your computer station.
You will then take the test.
*Want to know more about the HGV theory test? Got questions about HGV driving overall? Simply get in touch with HGV Training Network today and one of our expert team members will be in touch to answer any questions you have.*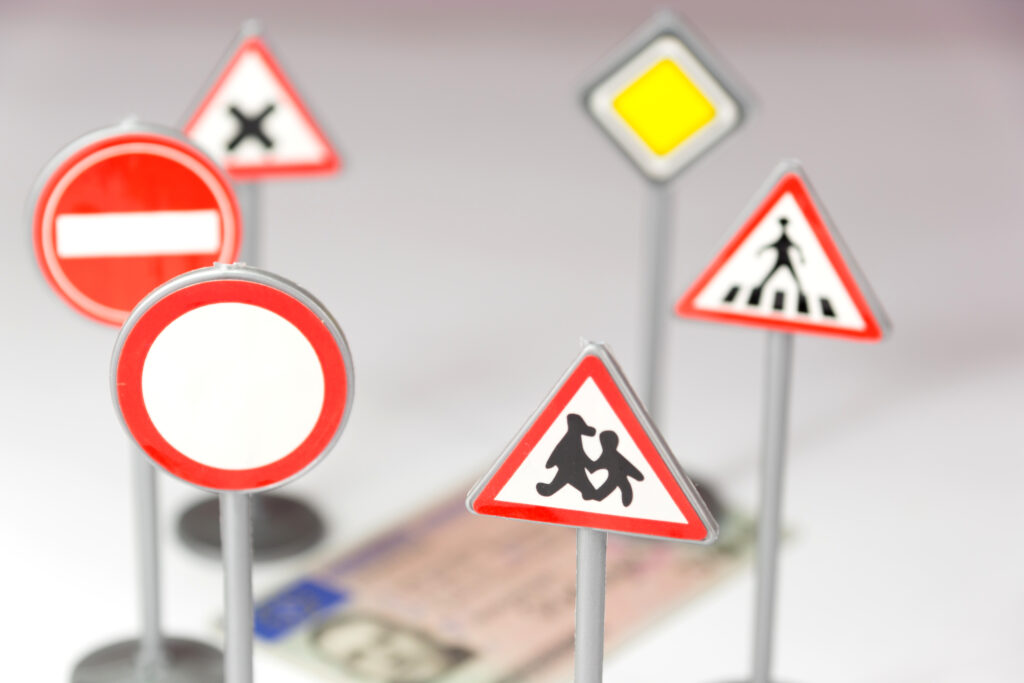 HGVTN top test tips
It is very important that you don't leave anything in your pockets or try to wear earphones before you go through to take your test, so ensure you check before you close your locker.
DVSA staff cannot help you with any aspect of the test, but they can help if you are struggling with controls, so just raise your hand if you need help using the computer.
Book your tests and get started with revision nice and early so you don't feel under pressure or stressed.
Utilise a mix of online and offline revision and be sure to check out the following DVSA books, which will correspond with the questions asked.
· The Highway Code
· Know your traffic signs
· The Official DVSA Guide to Driving Goods Vehicles or The Official DVSA Guide to Driving Buses and Coaches (depending on your chosen career)
Get test ready with HGVTN
Every learner who signs up with HGVTN will have access to free online theory practice software, designed to ensure you pass first time. This is completed on a smartphone, tablet, or computer, so will also build up your familiarity with the mechanics of the test, helping you to feel more relaxed on the day.For more information, or to start your HGV training journey, reach out to us today. You can call us on 0800 254 5007, email us at contact@hgvtrainingnetwork.com, or fill out our quick enquiry form and we'll get back to you as soon as we can.
Fill out our contact form