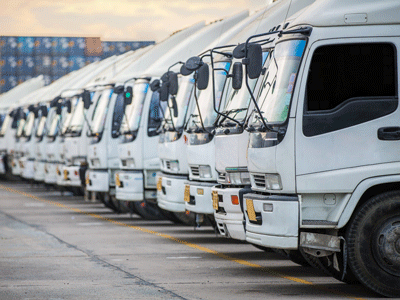 Are you looking to earn your HGV licence? It's a great decision! Being an HGV driver comes with many benefits, such as job security, great pay, and the opportunity to explore different parts of the country. Before you can start a career as an HGV driver, however, there are some important steps you must take to obtain your licence. Let's break down what large goods vehicle drivers need to know about getting their HGV licence.
The application process
The first step is obtaining your provisional licence. You can apply for the forms for this online or through a Post Office branch. A medical form will be included in the application process. Once you have filled out this form and submitted it along with other required documents, you must wait for the Driver and Vehicle Licensing Agency (DVLA) to approve it before moving on with the next step in obtaining your HGV licence.
Training courses
Once you have obtained your provisional licence, you will need to look into training courses that are approved by the DVLA and accredited by JAUPT (Joint Approvals Unit for Periodic Training). These courses are offered at various driving schools across the UK and generally involve between five and ten days of lessons and tests, depending on which type of licence you are attempting to obtain. Drivers should check out all available options before selecting one school over another, because prices can vary greatly from provider to provider. Many training schools also offer discounts for those who book multiple days at once, so be sure to enquire about any potential savings!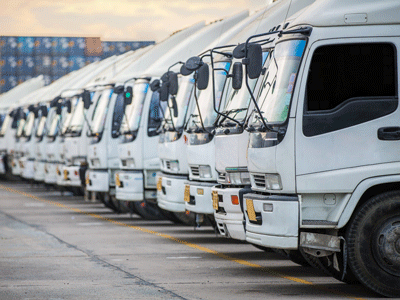 What tests need to be passed?
Once you have finished your studying and gained enough experience, it is time for you to take your tests! The first tests are called 'Module 1 and Module 2', otherwise known as 'HGV Theory Tests'. The Module 1 test consists of multiple-choice questions based on practical driving skills and highway code rules applicable to lorries or buses and a Hazard Perception test. The Module 2 test consists of a case study test which is also multiple choice questions and answers.
The second part of the course is called 'Module 3' or 'Practical Driving Test' where an examiner will assess whether or not your driving follows accepted standards while observing how safely you handle a range of typical road scenarios while driving a lorry or bus. We would provide the training for you before the test at one of our 52 training sites across the UK.
Those who pass both tests will receive their full HGV licence back from the DVLA within three weeks of the completion of their training course.
Once you have the licence all that is left to do it the CPC course (module 4), which involves a "Show me, tell me" test. This is when you must be able to demonstrate to an examiner that you know how to do the pre-use safety checks that have to be done daily on a bus or a lorry.
If becoming an HGV driver is something that interests you, then now is the perfect time to start gathering information about how to obtain a licence. With hard work and dedication, you too could become an expert in large goods vehicle handling – good luck!
We are always updating our blogs to keep you up to date on the latest trends in HGV training!
Thank you for taking the time to read this HGV training blog post and we hope you learned something new from it. Hopefully, you enjoyed what you read, and if so please do consider reading more of our blogs here, such as The benefits of HGV training for large goods vehicle drivers.
We have a lot more content on the way so make sure to follow us on Facebook or Twitter, and like and share our blogs!
HGV Training Network can help you begin your driving career today
Start your driving career today with HGV Training Network.
To reach us, you can request a call back. Call us on 0800 254 5007 or 0203 869 9001, or send us an email to contact@hgvtrainingnetwork.com today!
You won't regret training with our experts. Get a free quote and let's discuss your situation and how we can help you!
If you need HGV training in the UK, HGV Training Network is the leading provider
There is no better place in the UK to pursue high-quality HGV training for large goods vehicles than with HGV Training Network. Whether you're a new applicant or an experienced professional, we have training available for all levels of drivers. Our staff are experienced and knowledgeable, and we're proud to offer competitive prices, including flexible payment schemes.
Want to know more about HGV training? Then read on to get answers to some of your questions
Can you tell me how I can get a job driving heavy goods vehicles?
Getting a job as a heavy goods vehicle driver can be achieved in a few different ways. You can either go to a driving school, apply to a trucking company as an intern and work your way up, or get hired by a trucking company as a driver and then go through their in-house training programme.
If you want to drive a heavy goods vehicle, then you will have to pass both a written exam and a practical test, regardless of how you go about it. In the written test, you will be tested on topics such as vehicle safety, UK traffic laws, and operating hours and regulations. Unlike the general UK driving test, the driving test for trucks will be more targeted and specific to the work you do as an HGV operator and will assess your ability to drive a large vehicle safely.
If I want to become an HGV driver in the UK, how much would it cost me?
There is no definitive answer to this question as it can vary depending on several factors, such as the type of training provider you choose and the level of certification you aim to achieve. Please feel free to talk to one of our staff members if you would like to receive a free quote. If you would like to know what type of training will suit your individual needs and what it will cost, please let us know.
What is the training process for HGV drivers?
You must first attend an authorised training course. The training's duration will depend on the type of licence you are aiming for, as well as the type of vehicle you'll be driving. If you complete the course, you will receive a certificate of competency from the course provider. After this, you will have to pass the necessary medical examinations as well as the driving test so that you can obtain your full HGV licence.
How long does it take to be a qualified HGV driver?
Becoming a qualified HGV (Heavy Goods Vehicle) driver is no mean feat, and it can take anywhere between four weeks to several months depending on your existing experience, your qualifications, and the type of vehicle you want to drive.
Does driving an HGV pose any challenges?
As easy as it may be to drive an HGV, becoming a safe driver takes lots of practice.
If you want to learn to drive an HGV, you need to practise in a controlled and safe environment to become proficient at it. Before you hit the open road, ensure that you are comfortable with the truck and that you know what you are doing. Remember that large vehicles take longer to stop, so always give yourself plenty of space when driving around other cars. Ensure that you are always alert and aware of your surroundings at all times. It is essential to drive safely and responsibly when operating a large vehicle.