Passing your HGV theory test is the same as any other qualification – it requires dedication, the correct learning materials, and support from seasoned HGV training experts.
Our experienced professionals have composed a handy blog filled with tips that will help you pass your HGV theory test and bring you one step closer to a new, rewarding life on the road.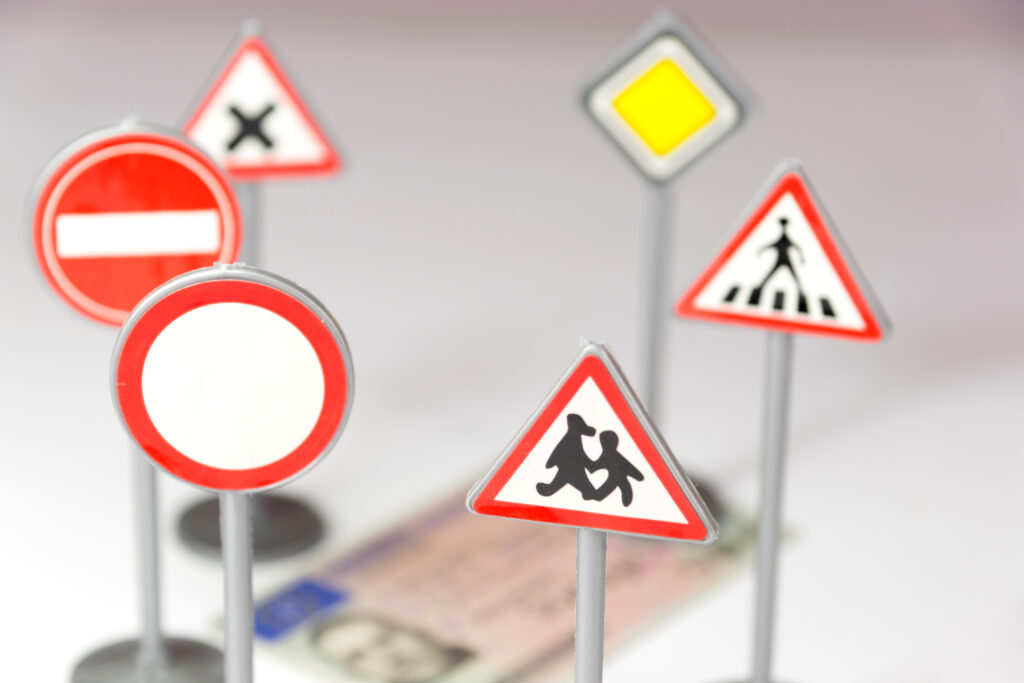 How the HGV theory test works
Your HGV theory test consists of two sections: multiple choice and hazard perception.
You'll have 1 hour and 15 minutes to complete 100 questions and must answer 85 questions or more correctly – this may seem like a lot; however, it helps to ensure that those passing their tests will be confident and safe road users.
Secondly, you'll need to complete a hazard perception test – a series of 19 video clips testing your ability to spot developing hazards that require you to act e.g., changing speed and direction if a larger vehicle is approaching down a tight road.
Simply click your mouse as soon as you notice a hazard developing – you can earn up to 5 points for each video and need 67 out of 100 points to pass.
Want to speak to our dedicated experts about the HGV theory test? Call us on 08002 545 007  for more information.
Tried and tested tips for passing your HGV theory test
1. Become familiar with the HGV training theory test topics
You'll be quizzed on several topics focusing on different aspects of HGV driving, just like a standard driving test. Some of the subjects include but aren't limited to:
• Vehicle weight and dimensions
• Braking systems
• The driver
• Road & traffic signs
• Road conditions
• Vehicle condition
• Vehicle loading
You'll find all the information and resources you need in the official revision materials outlined by the DVSA which includes eLearning and books. Or use the software provided by HGVTN to save you time and money.
2. Revise, revise, and revise!
Don't leave it to chance – the more you revise and research, the more educated you'll become on the information required to pass your HGV theory test, making the exam easier.
There's no correct way to revise, as we all learn differently, so pick whichever method best suits you! You could use an app (ask one of our training coordinators for more guidance), textbooks and notes, flashcards or watch educational videos.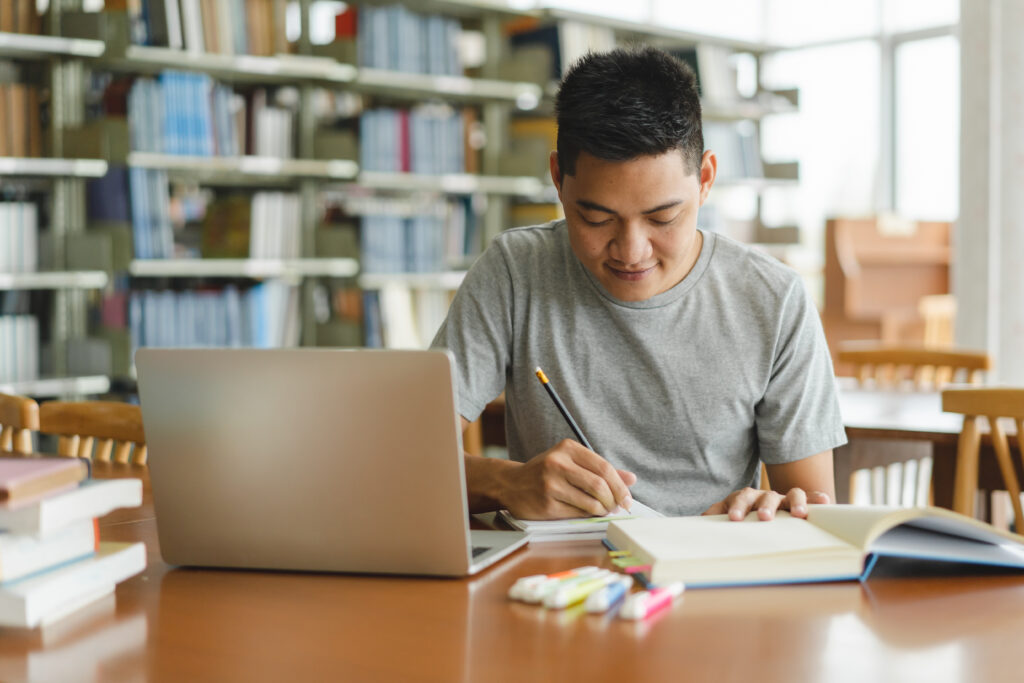 3. Take plenty of practice tests
Blindly taking your theory test without practising beforehand will likely end in failure as you won't be familiar with the test format and conditions.
To ensure you're fully prepared for the real deal and that there are no surprises, we recommend completing as many practice tests as possible under test conditions.
You'll have 1 hour and 15 minutes for your multiple-choice questions and 45 minutes for the hazard perception part of the test – so ensure you complete your practice theory test within this time frame in complete silence without revision materials.
Did you know? – It's proven that taking practice tests improves your ability to recall information down the line for your real theory test, so there's a higher chance that you'll pass the first time!
4. Practice your hazard perception
Spotting developing hazards and reacting to them using the software in the test centre can be practised using training videos showing potential real-life incidents occurring on the road.
We advise using trusted software to practice spotting hazards that use a similar format to the exam and conducting your own research around potential hazards on the road.
5. Have faith in your driving
Finally, the most valuable advice we can offer is to believe in yourself. You're more capable than you think, and if you follow our helpful tips, you will likely pass rather than fail.
Plus, even if you don't qualify the first time, you'll get there soon enough!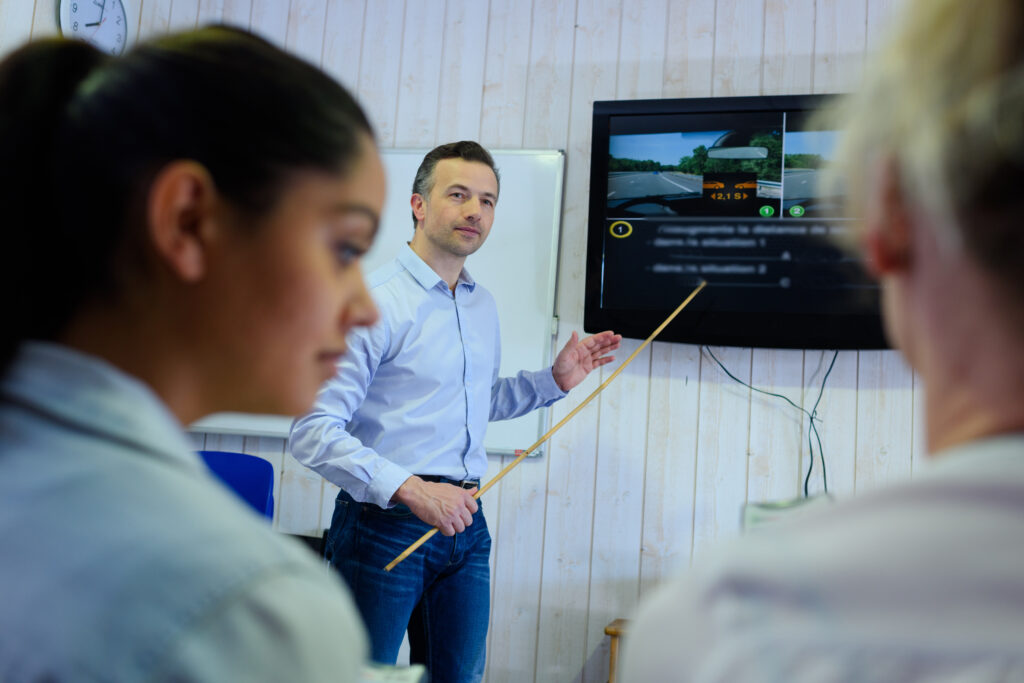 Get in touch with HGV Training Network today
At HGV Training Network, we offer trusted HGV training for those wishing to enter the fulfilling world of professional driving.
All the instructors we hire have years of real-life experience driving HGVs and will help you to become a safe and confident driver.
To view our list of HGV Training Network's training centre locations, click here, or for more information about our training packages, call us on 08002 545 007 to speak with our helpful customer service team.
Fill out our contact form