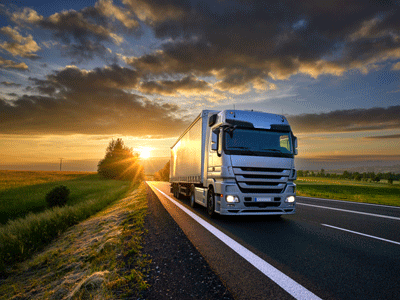 There is a driver shortage in the UK. The number of people applying for HGV licences has increased because there are more jobs to be done, and there are not enough drivers to cover all of them. This has led to a driver shortage which means that employers can't get their goods from A to B as quickly as they would like.
A career in HGV driving is a very enticing one for many people today who are looking for a good job. If you're interested in learning more about HGV training here in the UK, continue reading below.
HGV licence training
A Heavy Goods Vehicle (HGV) licence is a special driving licence that allows you to drive large goods vehicles weighing more than 3.5 tonnes. If you want to drive an HGV, then you'll need to apply for a provisional HGV licence and go through the appropriate training before taking your practical test.
The HGV test is straightforward: if you know how to drive a car or light van safely, then driving an HGV will make sense for you – but some things might not be obvious at first glance, so let's take a moment here and go over some important details about getting your full licence!
A heavy goods vehicle simply means any vehicle with a gross weight exceeding 3.5 tonnes; this includes lorries and other types of commercial vehicles such as buses, coaches, and tippers (dump trucks). The term "HGVs" can also refer specifically to articulated lorries without trailers attached.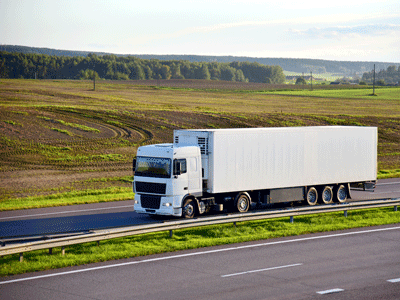 What is your role on the road?
If you're a driver in the UK, it's important to understand what your role on the road is. As a heavy goods vehicle driver, your responsibilities are much different from those of a car driver or bus driver.
For example, you must be able to deal with a wide variety of vehicles on the road—from cars and vans to buses and motorbikes. You may be driving in narrow spaces that other drivers don't have access to (like between two rows of parked cars). You also have special rules for loading and unloading freight that you need to follow carefully because they help keep everyone safe on the road.
The bottom line? If you want to drive in Britain's cities or rural areas responsibly as an HGV operator, then you need some training so that you can know how best not only to stay safe but also be responsible while driving these large vehicles around town.
How long is HGV training?
HGV training takes a minimum of five days, and the maximum length will be determined by the type, of course, you need to take.
HGV driver training is usually spread over eight to ten weeks but can be longer or shorter depending on your circumstances. To qualify for an HGV license, all drivers must complete their initial training with a qualified instructor at an approved centre.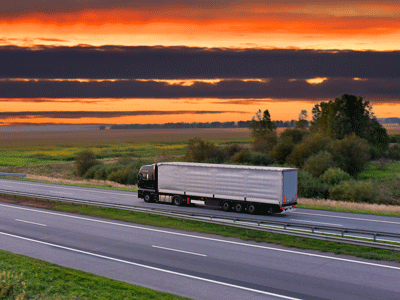 How to get HGV training
So, you want to become a lorry driver? Well, there are some requirements that you have to meet first.
You'll need a full driving license. If your license wasn't issued in England or Wales.
When it comes to HGV training and licensing, every country varies slightly—so make sure you find out exactly which tests are required in your area before applying for anything. In England and Wales specifically, though, most companies require candidates to complete three separate courses:
The CPC (Certificate of Professional Competence) course is mandatory if you want to work in Great Britain as an HGV driver; this consists of two parts: Part A: Trainee Driver Phase 1 & Part B: Trainee Driver Phase 2; both are completed with classroom instruction followed by practical lessons on trucks before moving onto Part B where candidates also complete their theory exams online.
A Heavy Goods Vehicle Driver Certificate of Professional Competence qualification certifies competence through theoretical knowledge testing based on European standards.
It's important for drivers to know what they need to do to make sure they're following the rules of the road.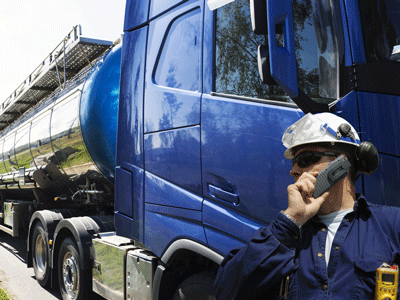 Drivers should be always vigilant and careful, especially when carrying heavy loads. It's also vital that they understand their responsibilities as an HGV driver so that they can help keep themselves safe on the roads.
If you want to drive an HGV in the UK, you'll need to take the appropriate test. This is a vital piece of knowledge for any driver who wants to make their way around town without causing accidents or getting pulled over by police. The best way to get this training is by going through an approved training provider like us here at HGV Training Network, who can give you all the information and support needed before sitting down at the wheel with an experienced instructor for your test!
We at HGV Training Network believe that we offer the best HGV training courses in the country. Our commitment to our student's success is evident in everything we do; from the curriculum, we design to the instructors we hire. We believe that our students should have access to the best resources and support possible, and we make sure they do. In addition to our excellent training courses, we also offer a variety of resources and support services to help our students succeed. We are here to help you every step of the way, from finding the right training course to getting your HGV licence. Contact us today to learn more about what we can do for you.