Starting HGV training is an exciting period in the life of any learner looking to take their future into their own hands and start a new career.

There are a lot of things to think about before you can get behind the wheel of one of our learner vehicles, though – the most important of which is gaining your HGV provisional licence.

But how much will a provisional HGV licence cost and how do you get one?

Read on to find our one-stop guide for everything you need to know about provisional HGV licences!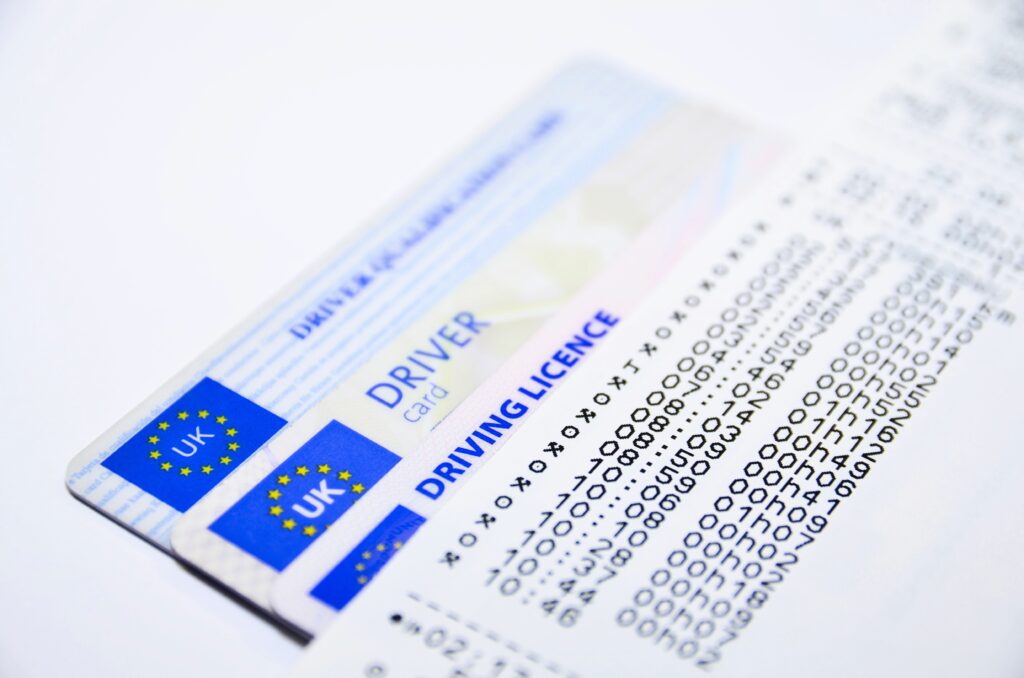 Why do I need an HGV provisional licence?

Put simply, a provisional HGV licence allows you to begin HGV training and embark on your new professional driving career.

Just as you can't start car driving lessons without a provisional licence, students undertaking HGV training need to apply for and receive their provisional licence before they can get started.

The provisional licence gives you the right to be on the road, under a specific set of circumstances, including using vehicles with clearly displayed 'L' or learner plates and driving while accompanied by an instructor.

Which provisional HGV licence do I need?

The type of licence you need is determined by what kind of vehicle you intend to drive at the end of your HGV training.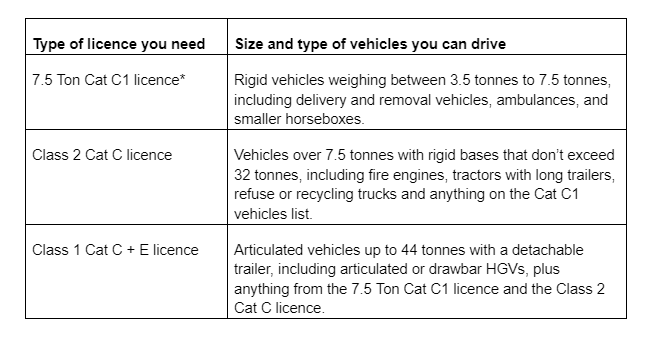 *If you received your Cat B (car) licence before 1st January 1997, you don't need to add any further entitlement to your licence to drive a vehicle up to 7.5 tonnes. Hooray!
If you got your licence on 2nd January 1997 or later, you would have to pass the C1 test to gain the entitlement to your licence.

*DID YOU KNOW?
HGV Training Network offers one-to-one help for trainee HGV drivers – helping you retrain without worry and getting you out on the open road ASAP!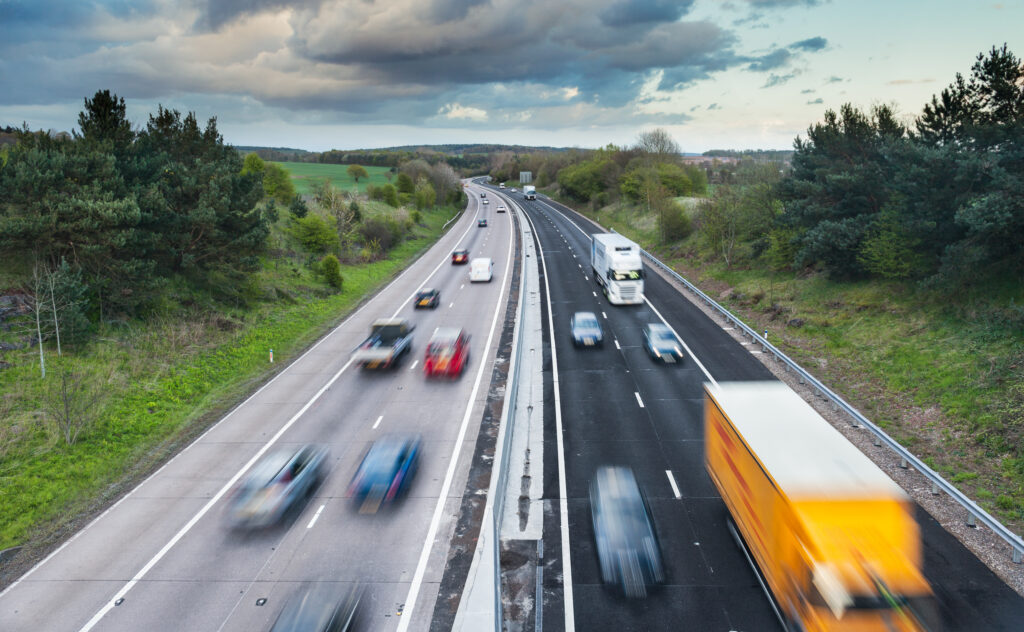 How much will a provisional HGV licence cost?
Just like the Cat B car licence, provisional HGV licences do not have an associated cost – making them completely free for those looking to undertake HGV training!

The application process includes filling in a D2 form yourself and finding a doctor, optician, and/or private firm to fill out your D4 form – both of which should be sent with your photocard driving licence to the DVLA.

The D4 form is a medical examination report that a medical professional completes to sign you off as safe to be on the road in such large, heavy vehicles. The medical form includes sections on your overall health and a section on your eyesight – which may need to be filled in by an optician or optometrist if your doctor can't complete the vision assessment fully.

Unless other details need to be checked, it will take around 3 weeks from the DVLA receiving your application for you to get your provisional HGV licence back.
*Want to know more about the types of vehicles you can drive? Heard about specialist vehicles like HIABs and ADRs?
Contact HGV Training Network today and one of our expert team members can help answer any questions you might have.
Fill in our contact form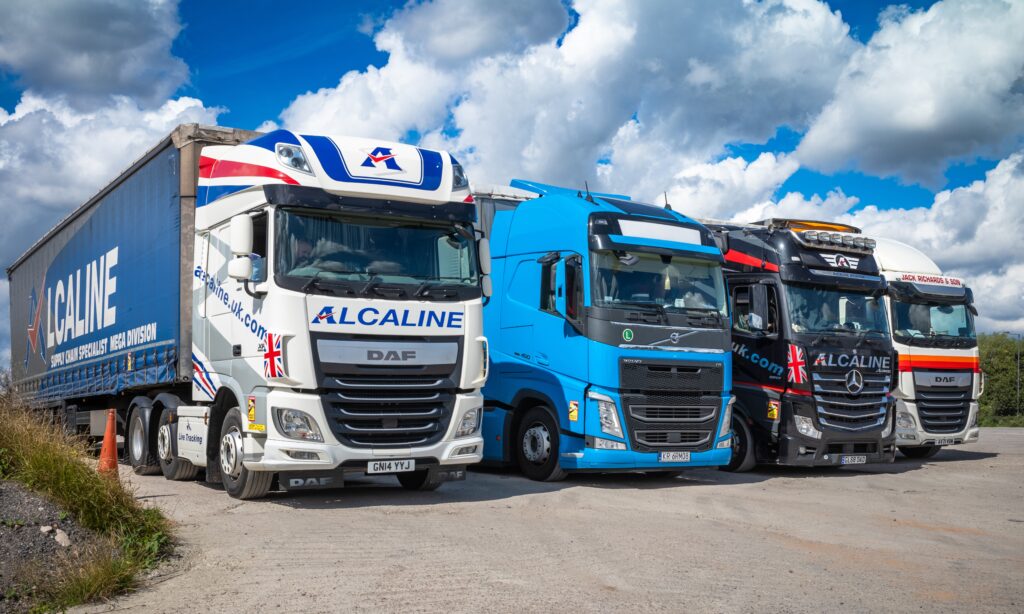 Can anyone help me apply for my provisional HGV licence?

If you are pushed for time or struggle with paperwork, it can be easier to get experienced professionals to help you.

Here at HGV Training Network, our friendly team can handle all the admin tasks for you, such as:
· Completing your provisional HGV licence application with you
· Arranging your medical assessment
· Booking all theory, CPC, and practical tests
· Helping you find your first job with our exclusive partnership with Blue Arrow!
Get your provisional HGV licence and training from HGV Training Network

Whether you need help applying for your provisional HGV licence or just want to begin your HGV training journey, HGV Training Network is here to help.

With over 50 locations across the UK, excellent Google reviews, and Train Now and Pay Later finance for eligible learners, you can retrain with the best without the commute or worries about your finances.

*For more information, you can give us a call on 0800 254 5007 or email us at contact@hgvtrainingnetwork.com and we'll get back to you as soon as we can.