Being a large goods vehicle driver is no easy task. From the responsibility of driving a potentially hazardous vehicle to the long hours spent on the road, it's not something that should be taken lightly. As such, high-quality HGV training is essential for anyone who wants to make sure they are well prepared for a career as a large goods vehicle driver. Let's take a closer look at why HGV training is so important.
Hands-On Experience
Any large goods vehicle driver needs to have hands-on experience navigating through different terrain types such as narrow country lanes or busy city streets. This kind of experience can only be gained through practice, but good quality HGV training will provide plenty of opportunities for practical driving lessons supervised by highly experienced instructors who can ensure that learners gain an understanding of all aspects of safe driving before taking off on their own.
Provides drivers with more than just legal knowledge
Good HGV training allows large goods vehicle drivers to become more confident and competent in their job role. They will learn how to manoeuvre their vehicles in difficult situations, how best to navigate all types of roads, and how best to handle dangerous goods or materials that may need transporting. All of this can contribute towards reducing the risk of collisions or accidents, which can save money for companies in terms of insurance claims or vehicle repairs. Additionally, having trained drivers on staff can also help businesses attract new customers, who will be reassured by the fact that their goods are being handled professionally and safely.
Lower insurance costs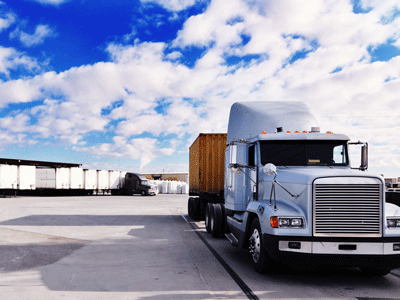 If you have an HGV licence, there is the possibility that you'll benefit from lower insurance premiums. The reason for this is that by having your full HGV training and passing the relevant tests, you have increased and improved your driving skills and knowledge. This can help to make sure that any accidents or incidents are avoided.
The more training provided to drivers of large goods vehicles (LGV) the better, as far as insurers are concerned. Insurance companies see drivers who have had additional education on how to operate their vehicles safely as a lower risk than those who haven't received any form of further training.
In conclusion, HGV training is important for large goods drivers as it provides them with more than just legal knowledge. The training may also help to lower insurance costs. Drivers who have had HGV training are better prepared and can therefore provide a higher level of service. Consequently, this will lead to happier customers and fewer accidents. If you're thinking about becoming an HGV driver, be sure to get high quality training first!
Here in our blog, we keep you up to date with the most recent developments in HGV training!
Thanks for taking the time to read our large goods vehicle blog and we hope you enjoyed it. It would be great if you would read more of our HGV Training blogs, like this one about What You Can Expect to Learn through HGV Training.
There will be plenty more content to come in the future so make sure to follow us on Facebook or Twitter, and share and like our blogs.
HGV Training Network is the best place to start your driving career today.
If you want to start your driving career today, HGV Training Network can make it happen for you.
Our training is available at low cost and you can find out more about our services by getting a free quote today. Our team of experts aim to help you find the course that is right for you.
We are available to assist you by phone on 0800 254 5007 or 0203 869 9001. Alternatively, you can contact us via email at contact@hgvtrainingnetwork.com.
HGV Training Network provides high-quality HGV training in the UK for you!
Providing high-quality HGV training in the UK is one of the main aims of HGV Training Network. In addition to offering training for beginners, we also offer advanced training for professionals. Our staff are experienced and knowledgeable, and we're proud to offer competitive prices, including flexible payment options.
Are you looking for answers about heavy goods vehicles?
You can find all the information you need in our FAQ section.
If I want to be a driver of a heavy goods vehicle, what should I do?
There are a few ways to become an HGV driver.
You can either enrol in a driving school and work as an intern for a trucking company, or get hired by a trucking company directly as a driver and then participate in their in-house training programme.
Regardless of which route you take, to be a certified driver of an HGV, you must pass both a written test and a practical driving test. The written test will cover topics such as vehicle safety, UK traffic laws, and regulations regarding hours of service. Unlike the general UK driving test, the practical driving test for trucks will be more targeted and specific to the work you do as an HGV operator and will assess your ability to drive a large vehicle safely.
In the UK, what does it cost to become a large goods vehicle driver?
It is not possible to provide a concrete answer to this question because it can vary depending on several factors, such as the type of training provider you choose, and the level of certification you wish to achieve. Please feel free to talk to one of our staff members if you would like to receive a free quote. Our goal is to give you the best advice regarding the type of training that meets your individual needs and give you an estimate of the associated costs involved in doing so.
What is the typical HGV driver training time?
A training course authorised by the government must be attended and completed as the first step. If you are looking for HGV training, the duration will depend on the type of licence you are trying to obtain. When you have completed the course, you will receive a certificate which certifies your knowledge of the subject. For a full HGV licence to be awarded, you must then pass a medical examination followed by a practical driving test to become qualified. The process can take up to 12 weeks to complete.
In general, it usually takes around 6 to 8 weeks for a person to qualify as an HGV driver if studying on a full-time basis.
What are the advantages and disadvantages of becoming a driver for HGVs in 2023?
2023 is the perfect time to become an HGV driver.
It is currently estimated that the HGV driver shortage in the UK will worsen in the next few years, which is why there are a lot of job opportunities for those with HGV licences. The role offers great pay and benefits. Additionally, another perk is being able to travel around the country while you work. If you're looking for a good career that offers plenty of opportunities and rewards, becoming an HGV driver is a great choice.
Is driving an HGV difficult?
HGVs can be driven fairly easily, but it is very important to put in a lot of practice so that you can become a safe and competent driver. Anyone who wishes to drive an HGV should practise in a safe and controlled environment to learn how to do it successfully.
Take your time to get to know the truck before you hit the open road and make sure you're comfortable with it. You should always keep in mind that large vehicles need a much greater amount of space to stop, so always leave plenty of room between you and the vehicles around you.