Any sort of driving test can make you anxious – which can, unfortunately, increase your risk of failing your HGV test.

But if you have failed an HGV test three times now, you might well be wondering what you can do to limit your chances of failing a fourth time.

Read on to discover everything you need to know about failing your HGV driving test, so you can limit the chances of it happening to you in future!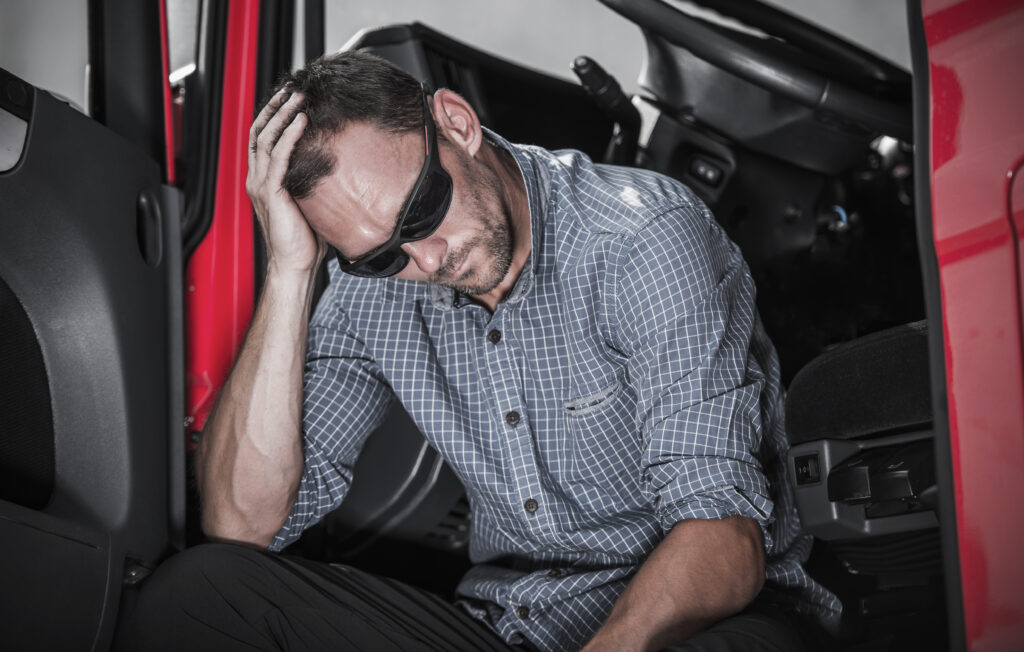 What happens if I fail my HGV test?
Just as with the car driving test, if you've failed an HGV test, your examiner will ask you to park up and go through your results with you.

They will talk you through your driving test report, outlining the faults you have made and why specifically you have not passed.

This could be because of:
1. Having amassed 12 or more minor driving faults
2. Committing one serious or dangerous fault – sometimes called majors

If either of these things happens, you will unfortunately fail your HGV driving test.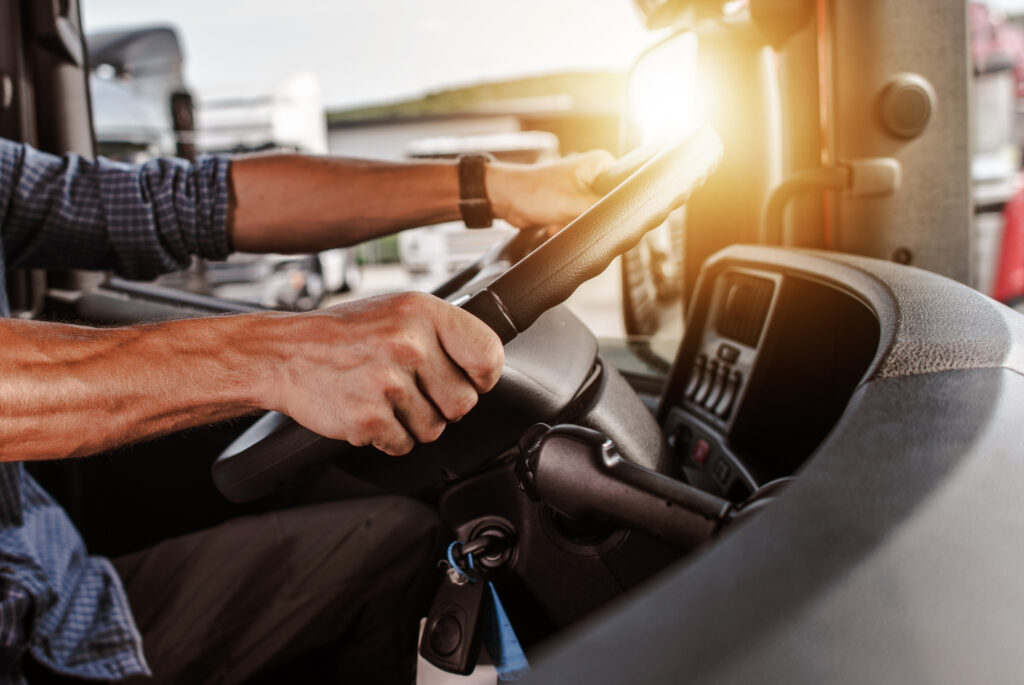 How long after taking your theory test can you retake?
After your failed theory test, you will have to wait at least three working days, Monday to Saturday, before you can rebook your HGV theory test.

The rebooking rules are the same if you have also failed your HGV practical driving test.

No matter if you have failed your HGV test three times, or thirteen times, it is essential that you work on the areas identified in your test report.

This test report will be sent to you over email after your last test and can be shared with your instructor to ensure you focus on the areas that need the most improvement, to give yourself the best chance of passing next time.
What's the pass rate for the HGV theory test?
Exact pass rates can differ across the country, but the UK government data for test pass rates in the year ending March 2022 were:
Theory multiple-choice was 64.9%, up 4.1 percentage points versus March 2020
Theory hazard perception was 83.4%, up 2.2 percentage points when compared to March 2020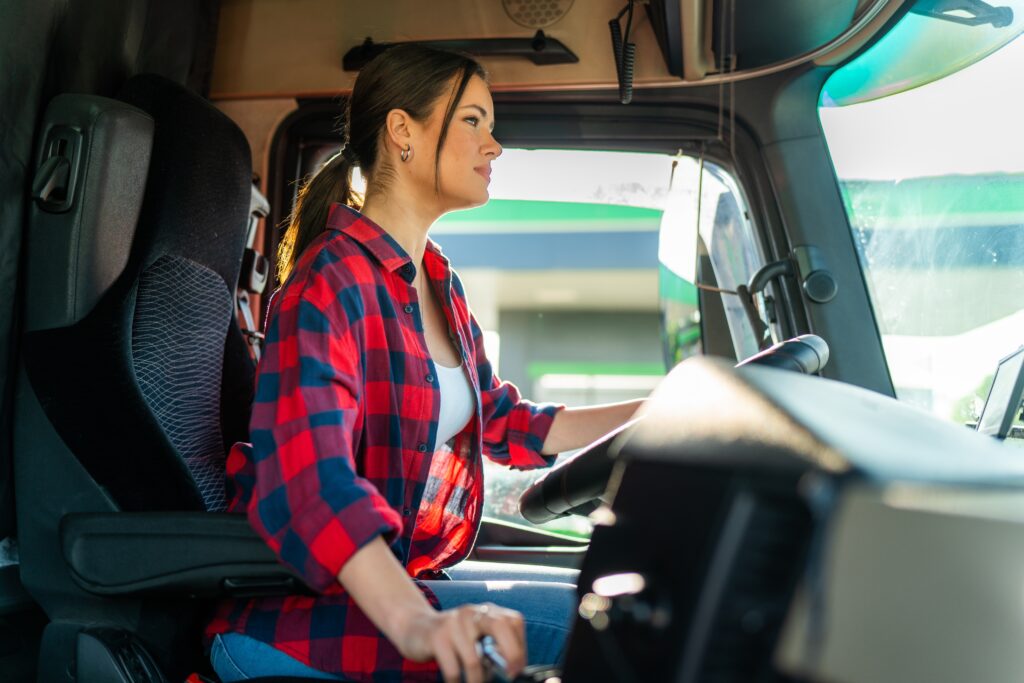 The most common reasons for failing your HGV driving test
Working in descending order, below are the most common reasons drivers failed their on-road practical HGV driving test between 1st October 2017 to 30th September 2018.
10. Response to signs and signals – traffic signs
With 1,662 fails recorded, drivers have frequently missed essential road traffic signs on their practical test, including those noting height or weight restrictions on routes.
Because of the size of your vehicle, it is essential you pay close attention to road signs otherwise you could end up stranded or stuck.
9. Judgement – meeting an oncoming vehicle
With 1,693 fails, drivers have not shown competence when meeting an oncoming vehicle, resulting in a serious or dangerous fault, such as blocking narrow roads or overtaking incorrectly.
8. Awareness – Planning
With an equal number of failures, there were two reasons for failing for awareness and junctions.
Awareness – planning, 2,040 fails.
Failure to plan ahead, pay close enough attention to vulnerable road users, or failing to ensure your vehicle has passed safely through hazards are all examples of failure to demonstrate awareness and planning ahead.
7. Junctions – turning right
Also with 2,040 fails poor positioning at a junction, especially when turning right, often results in failure during driving tests as traffic around you then have to take action to avoid you.
6. Response to signs and signals – traffic lights
With 2,205 fails, mistakes with traffic lights are fairly common.
Remember, because of the size and weight of your vehicle, your stopping distance is increased versus a car or bike. As such, you should always anticipate and prepare for stopping at a traffic light!
5. Move off – safety
Failure to move off safely from a range of road and traffic conditions will result in drivers joining the 2,594 fails committed in 2017-18.
Always observe effectively, take your time, and drive on when ready.
4. Mirrors – change direction
If you don't check your mirrors when changing direction, how can you be aware of hazards on either side or behind you?
Well, you can't – and changing direction then becomes a hazard.
Don't join the 3,187 fails and ensure to look thoroughly in all directions and mirrors before you take action.
3. Control – steering
Like the 4,348 drivers who failed because of their steering control, avoid making contact with the kerb while turning.
Gentle contact is unlikely to result in failure but mounting the kerb will likely result in a fail.
2. Junctions – observations
Surprisingly, the second most common reason for test failure, at 5,925 faults, is failing to observe carefully enough at a junction.
Pulling out into a gap that isn't large enough can be dangerous for you and other road users – resulting in failure.
Reverse left – control
With 6,233 recorded fails, incorrect control during the reversing exercise can easily result in a failure.
Drivers often forget that there is no penalty for taking your time and remaining in control – and examiners would rather you take longer and complete the manoeuvre safely rather than rush and become dangerous.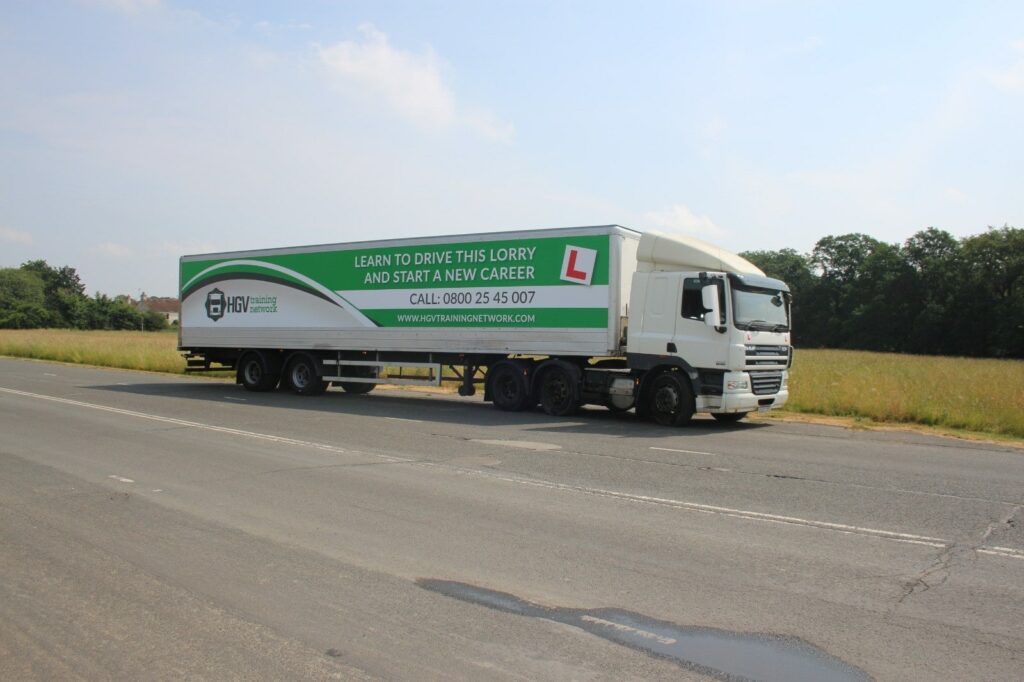 Get test ready with HGV Training Network
To ensure you face your HGV driving test with confidence, make sure you choose a reputable, welcoming, and trusted HGV training provider. 
For more information, or to book HGV training, call our helpful team on 0800 254 5007 or fill in our enquiry form and we'll be in touch.